We had so much fun in our last unit about France, but we were ready to move on to new activities with our India preschool unit!
A few of the highlights from our France unit included creating our own 3D Eiffel Tower, playing a France matching game, make water lilies, and eating crepes (yum!).
And now we're off to India!
This India preschool unit is perfect for providing young children with an introduction to this diverse and beautiful country. My boys couldn't wait to begin!
Introduction to India
Find it on the map
First off, we found India on the map. We used this world map that I found on Amazon. It's placemat sized and laminated, so it is perfect for teaching children about countries of the world.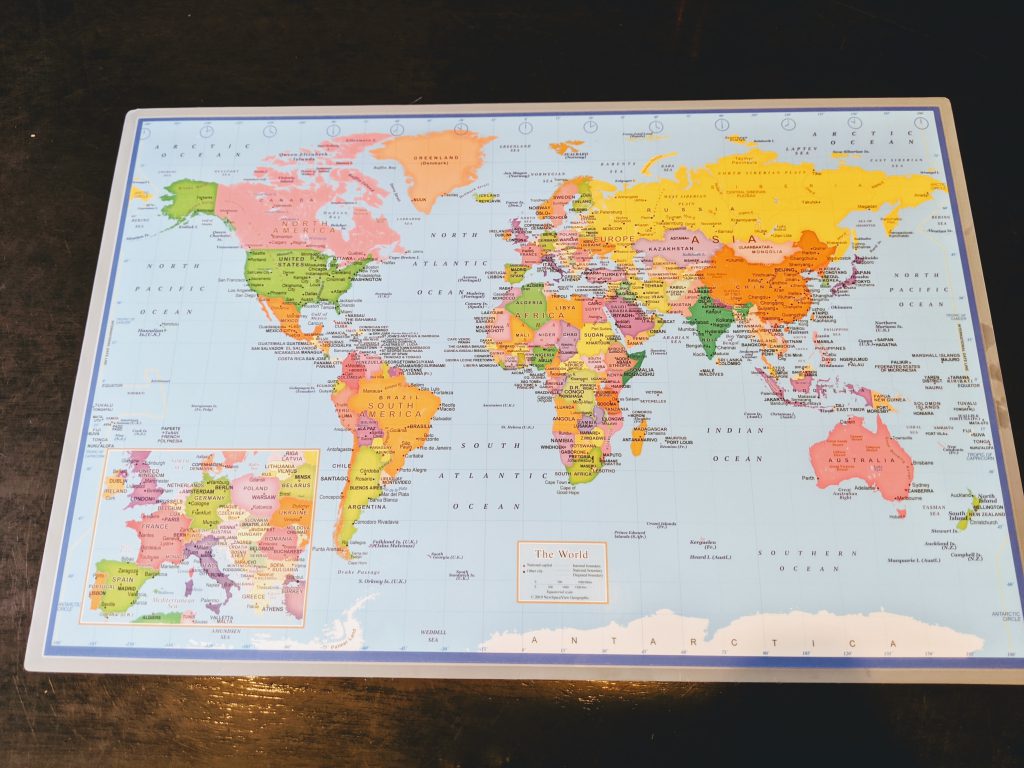 India Preschool Activities
Matching Game
As a way to introduce some of the national symbols of the country, we played an India matching game.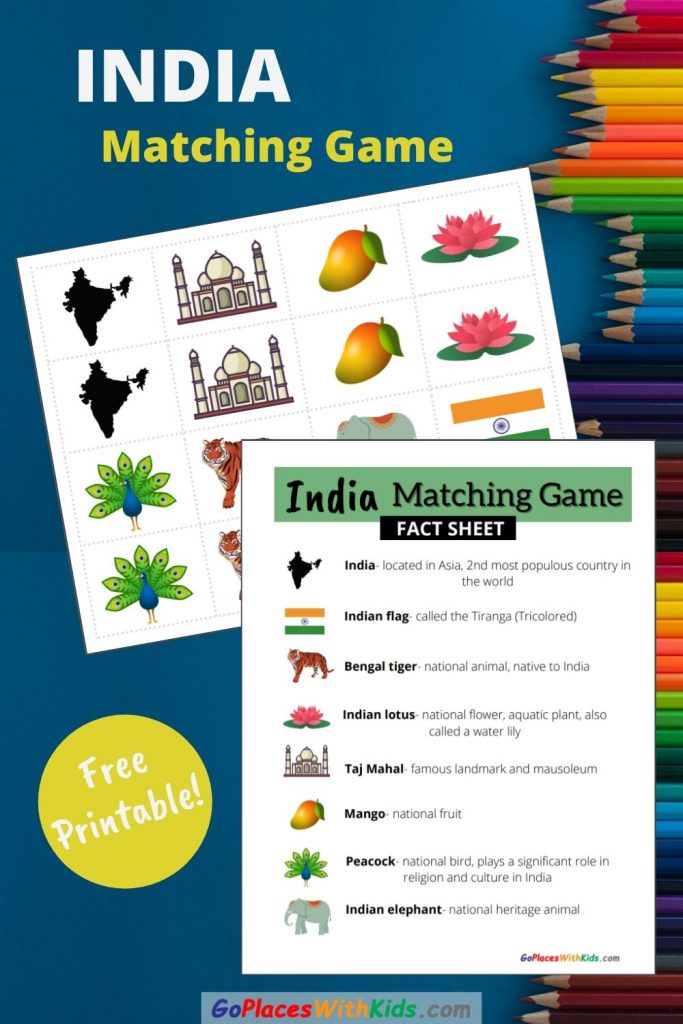 Not only did my son have a blast matching all of the cards, but we were able to have a great discussion about the images on the card and their significance in India.
You can get the free matching game printable here.
Letter recognition
In order to incorporate some spelling and letter recognition, I had my son find and match letters to form words about India. We used the letters from our Melissa and Doug See and Spell Boards to make our words.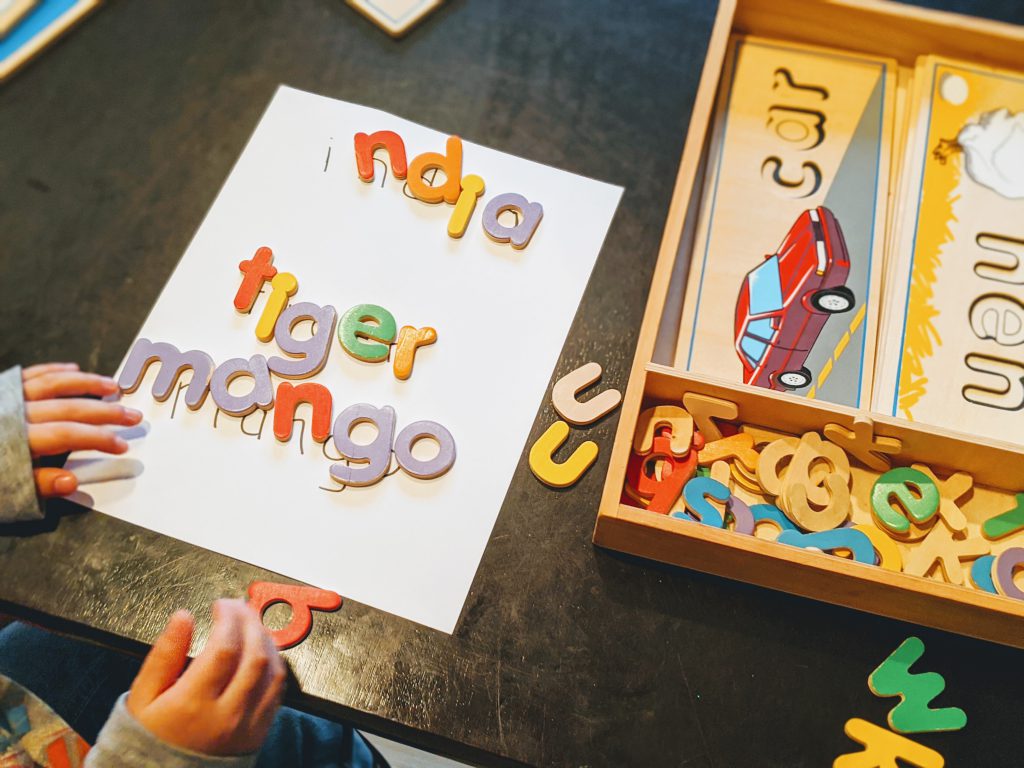 As soon as he finished the words I had for him, my son immediately wanted me to write more words for him to match!
Crafts
Handprint peacock
Given that the peacock is the national bird of India, it seemed fitting to include a peacock craft. This is an idea from Sweet and Lovely Crafts, you can find it here.
We used paint on hands and fingers for the feathers and blue and yellow craft paper for the beak and body.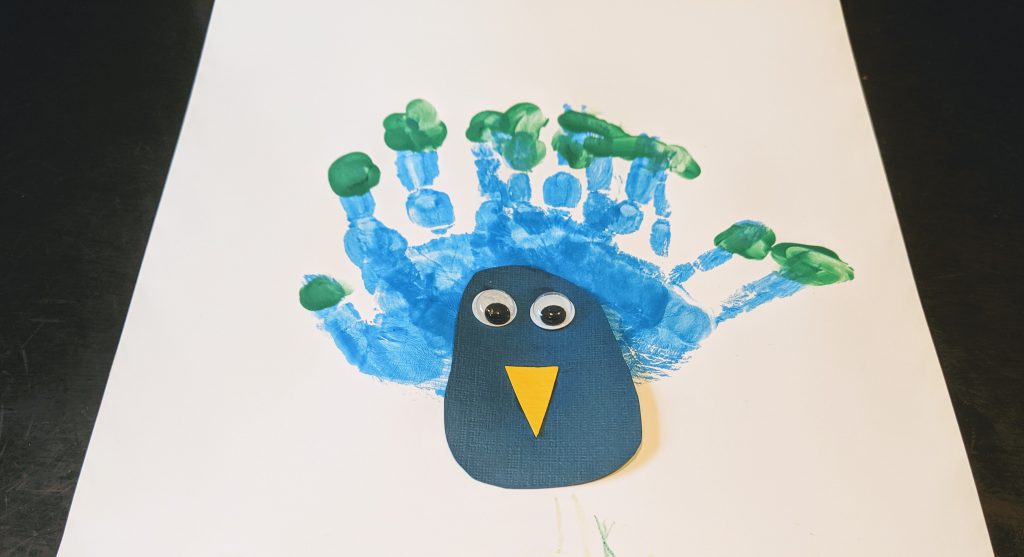 I might be biased, but I thought it turned out super cute!
Salt Dough Diya Lamps
As a fun, hands-on craft we decided to make salt dough diya lamps. These are super easy to make and lots of fun for little kiddos to shape and paint!
This is an activity from Learning and Exploring Through Play and you can find the instructions here.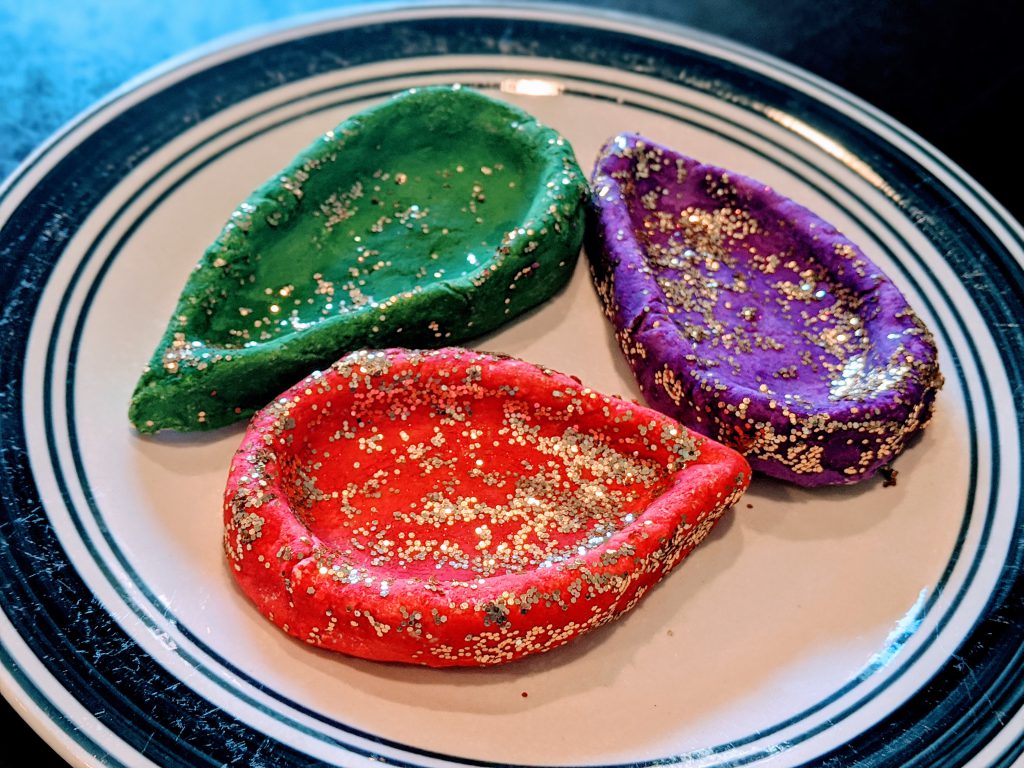 Traditionally diyas, small earthen lanterns, are lit during Diwali, the Hindu festival of lights. The five-day festival celebrates the victory of good over evil and light over darkness.
These lamps couldn't be simpler to make. All you need to make the dough is flour, salt, and water.
My three year old had a lot of fun playing with the dough and forming it into the lanterns (with a little help from me to get the shape right).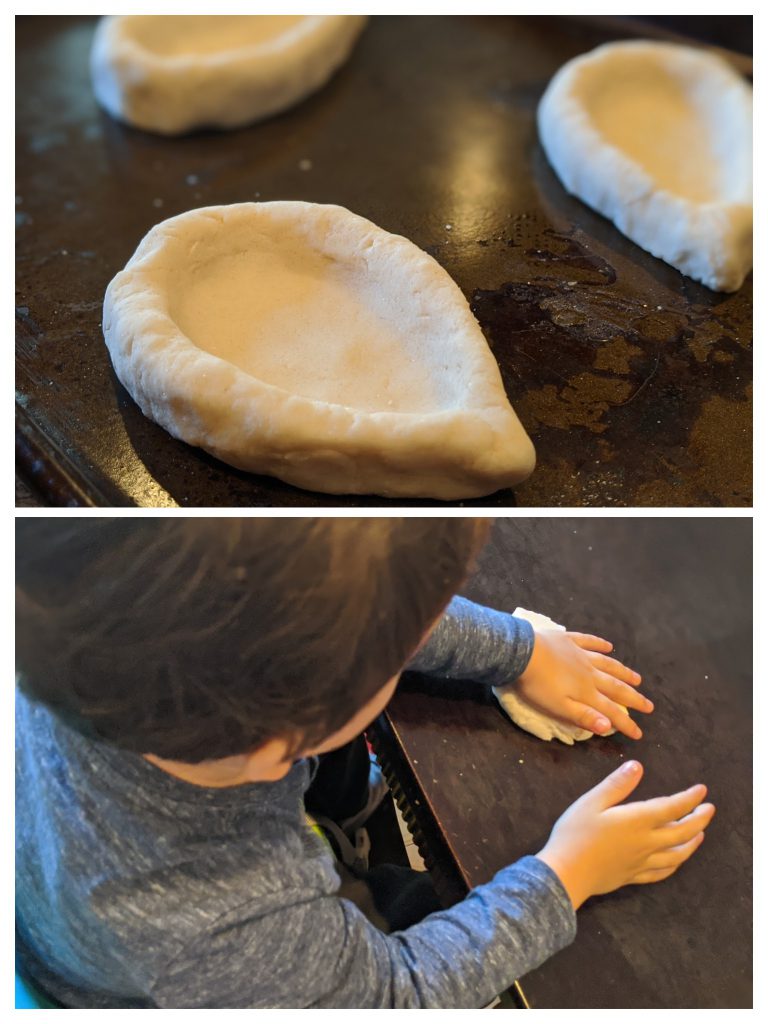 Once they were the shape we wanted, we put them on a cookie sheet and popped them in the oven!
Once they were out of the oven, we set them aside to let them cool. The next day my son had fun painting his lamps!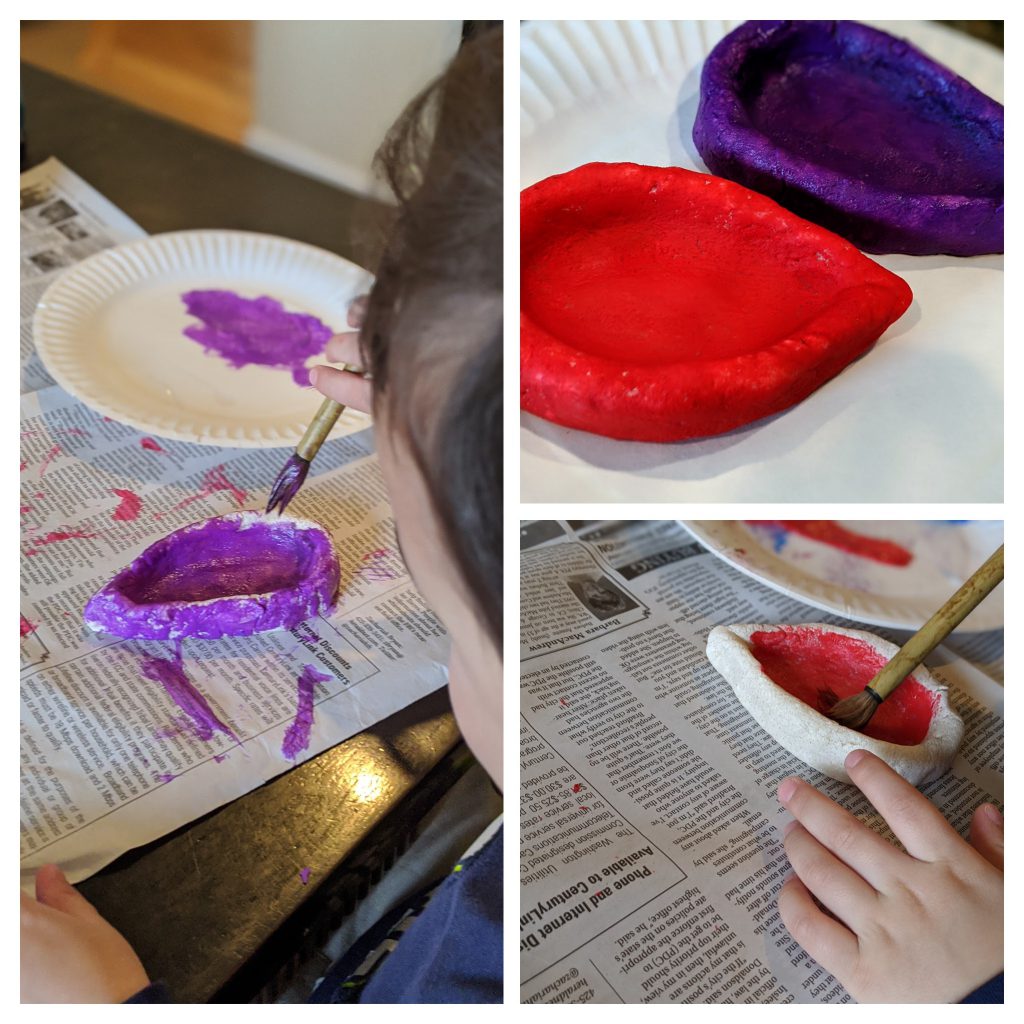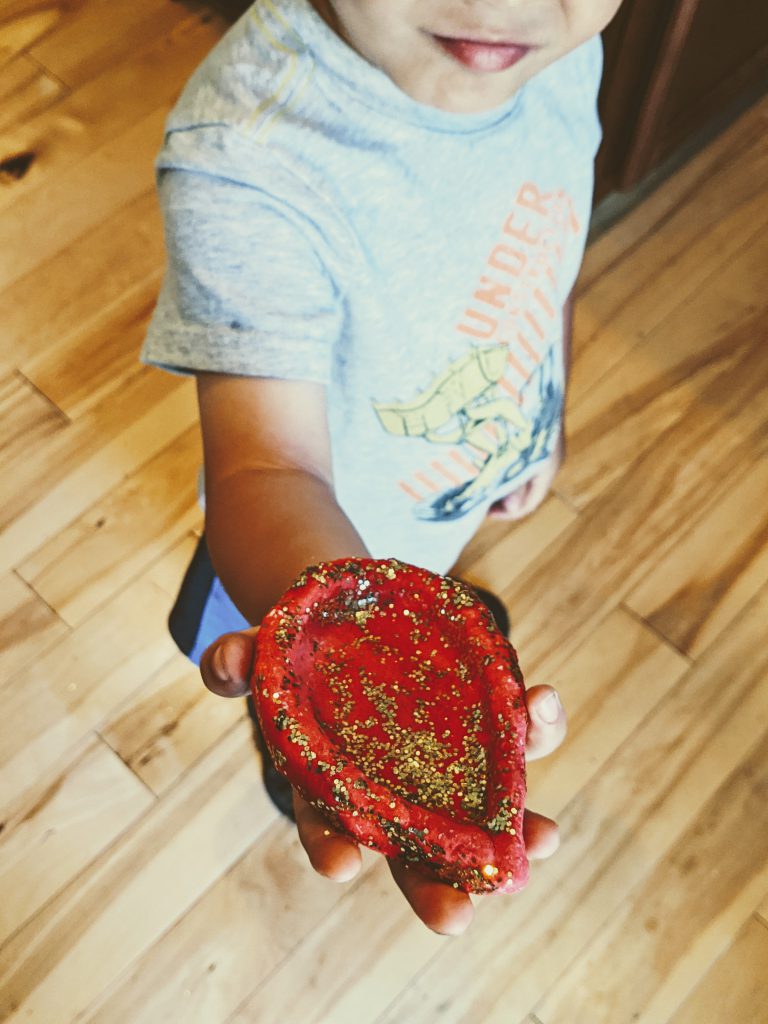 Coloring
Supercoloring.com has a collection of free India-themed coloring pages. The beautiful images are a nice way to teach more about India. And coloring is always a great fine motor activity.
Book
Same, Same, But Different by Jenny Sue Kostecki-Shaw. This is a sweet story about two pen pals, one in the US and one in India. Over the course of their writings they come to find how much they have in common. We found a reading of the book online, since our library is still closed.
Food
For our India-inspired preschool snack, we made Almond Coconut Laddoo, which is a sweet that originates from India. We used this recipe to make our treats. They were easy to make and I had all the ingredients on hand! My boys loved them, especially my 18-month-old.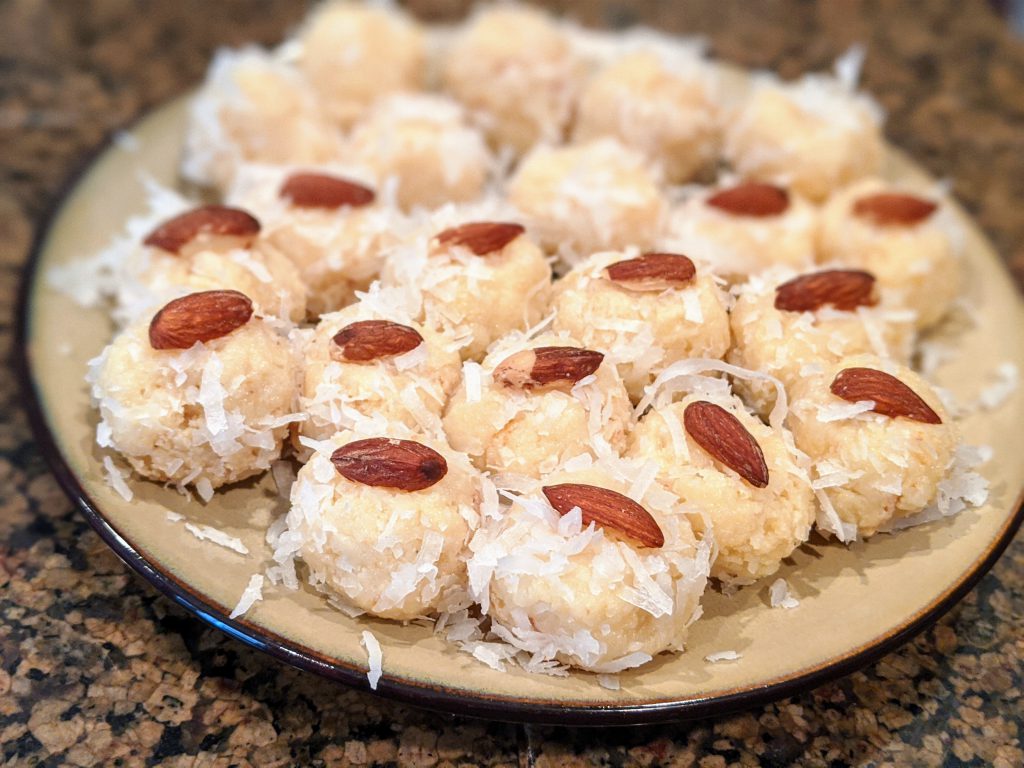 Wrap Up
It was so fun to have these various activities to help us learn more about India. We ended our India preschool unit by putting our flag sticker into the passport as the passport stamp!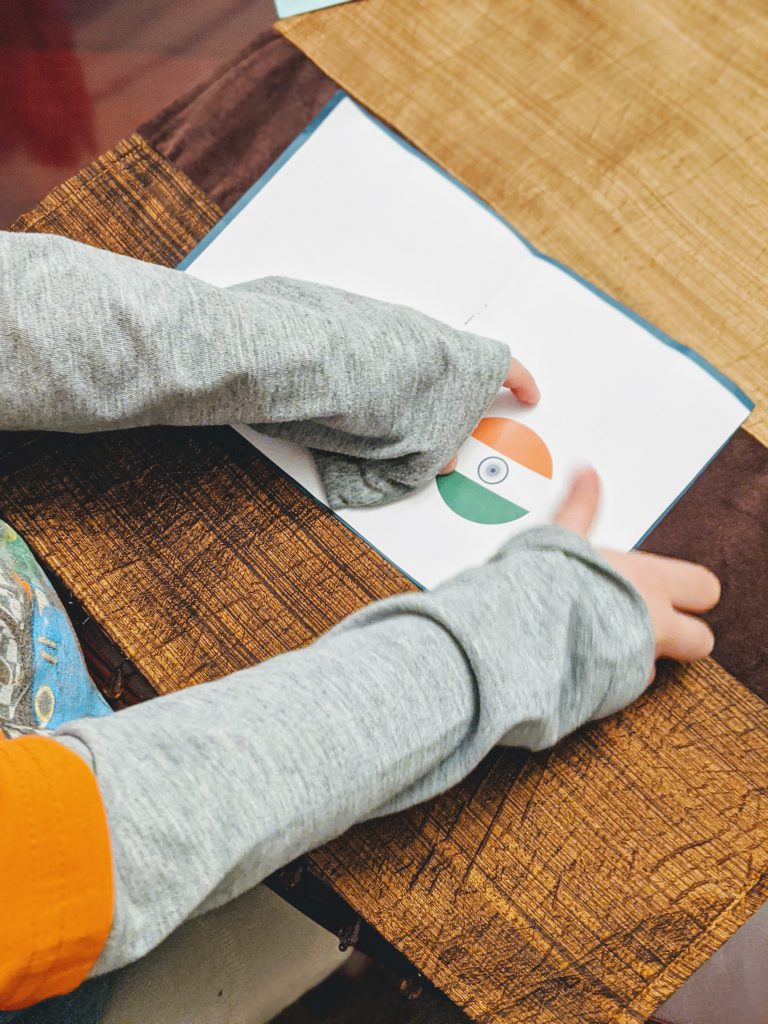 Other cultural preschool units:
Philippines Preschool Unit- Crafts, Activities, and Free Printables!
France Preschool Unit- Activities, Crafts, and Free Printables!
Japan Preschool Unit- Crafts, Activities, and More!
Uganda Cultural Activities for Young Kids- Crafts, Games, and More!