In this post, we'll share some awesome crafts and activities for kids centered around the country of Mexico!
From the bustling streets of Mexico City to the ancient pyramids of Chichen Itza, Mexico is a land of color, tradition, and adventure waiting to be explored.
In this learning unit, we'll provide a vibrant and engaging introduction to Mexico's history and traditions through a series of engaging crafts and activities created with kids in mind.
These activities are perfect for a school unit on Mexico or as a way of celebrating Cinco de Mayo or Dia de los Muertos.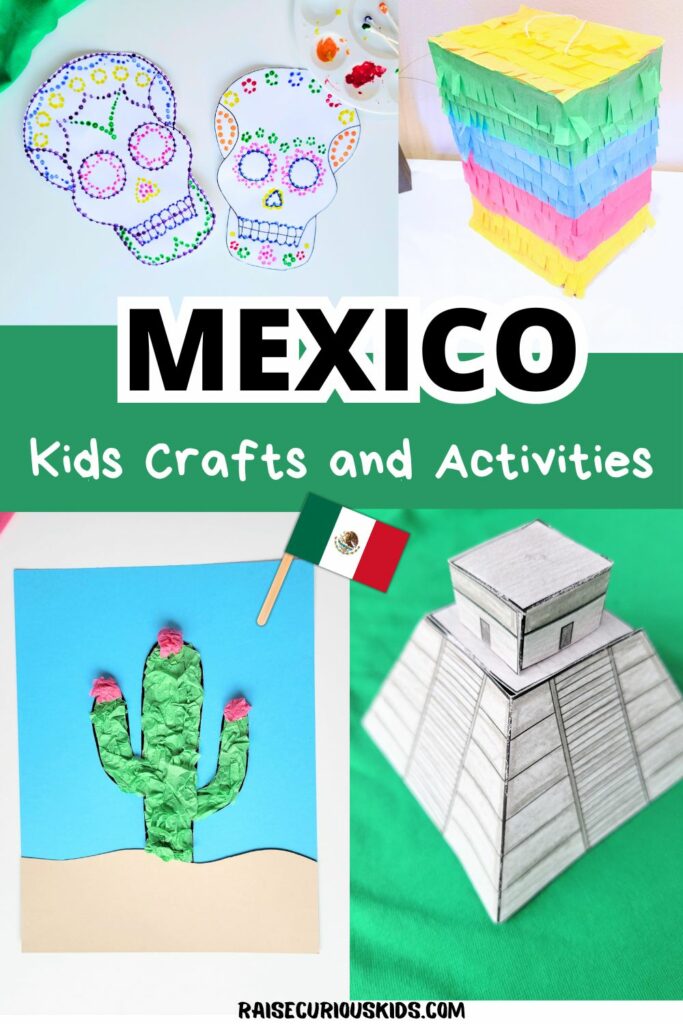 Mexico Crafts and Activities for Kids
Mexico Activities for Kids
Up first are some fun introductory activities to learning more about Mexico!
These activities are included in our Mexico Activities Bundle (Etsy link). The set comes with the Mexican flag craft, the Mexico matching game, and the Mexico I Spy game.
Make your own Mexican flag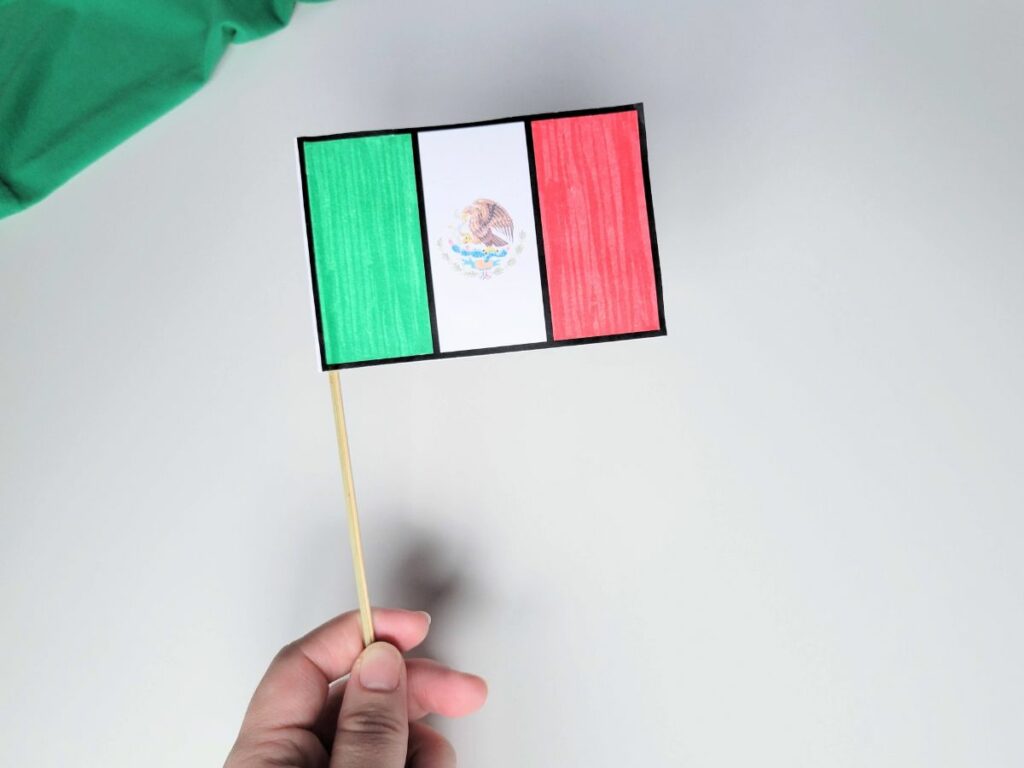 Make your own Mexican flag with this easy craft!
Simply download the printable flag of Mexico, decorate it, and glue it to a popsicle stick or bamboo skewer.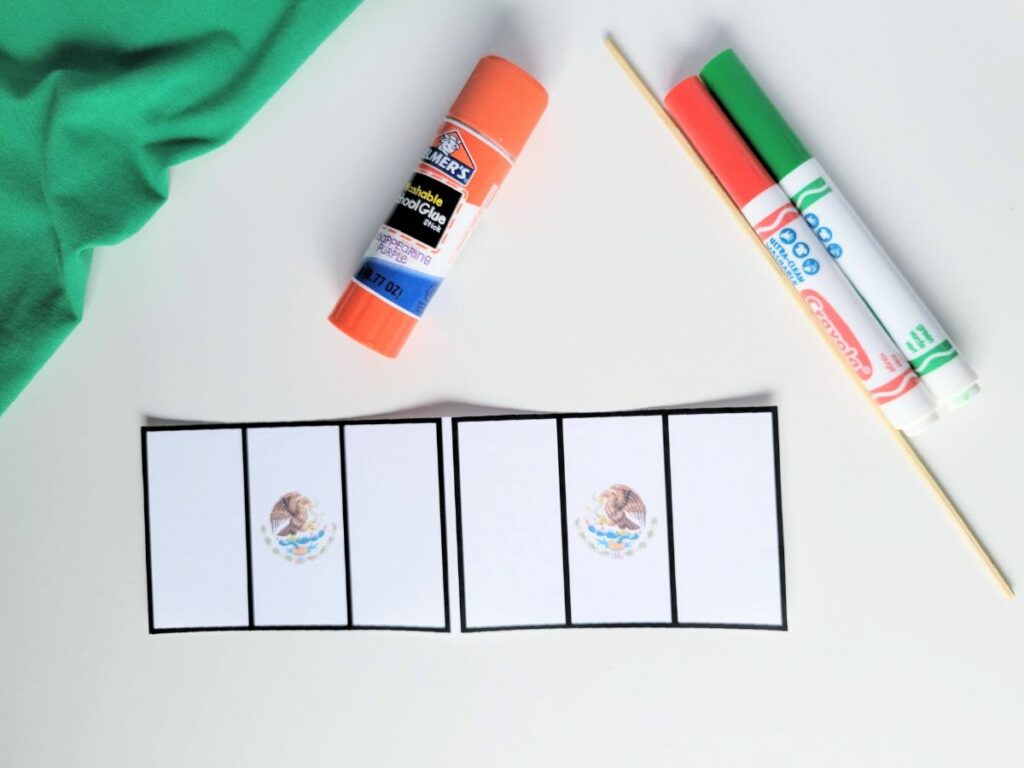 You're left with an adorable little flag that kids will love!
The flag of Mexico, known as the "Bandera de México," consists of three vertical stripes: green on the left, white in the middle, and red on the right.
In the center of the white stripe, there is Mexico's national emblem, an eagle standing on a cactus with a snake in its beak, as per the legend of the founding of Tenochtitlan, the ancient Aztec capital.
The colors of the flag hold symbolic significance: green represents hope and independence, white signifies purity and religion, and red stands for the blood shed by Mexico's heroes in the quest for freedom.
Mexico Matching Game
Learn about some of the significant symbols of Mexico with our Mexico matching game!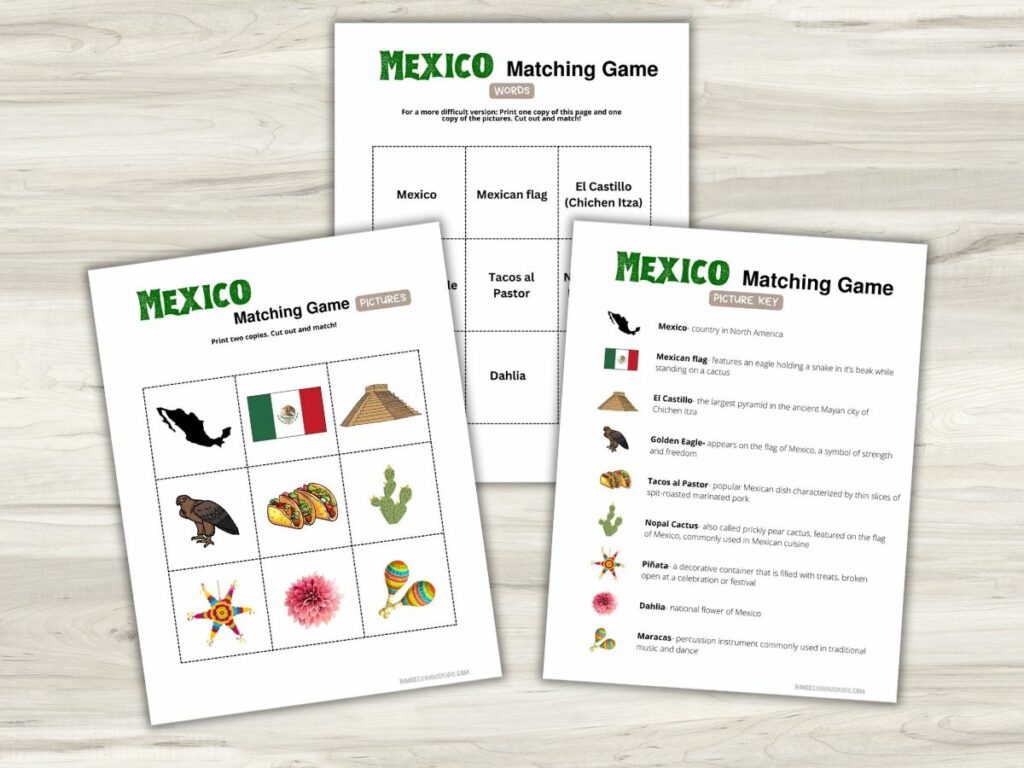 You can choose to match picture to picture or picture to words, depending on the level of difficulty you want.
The set also comes with a picture key which has a brief description of each of the symbols used in the matching game.
Mexico I Spy Game
Kids will have so much fun completing this Mexico I Spy game, which combines cultural learning with observation skills and counting practice.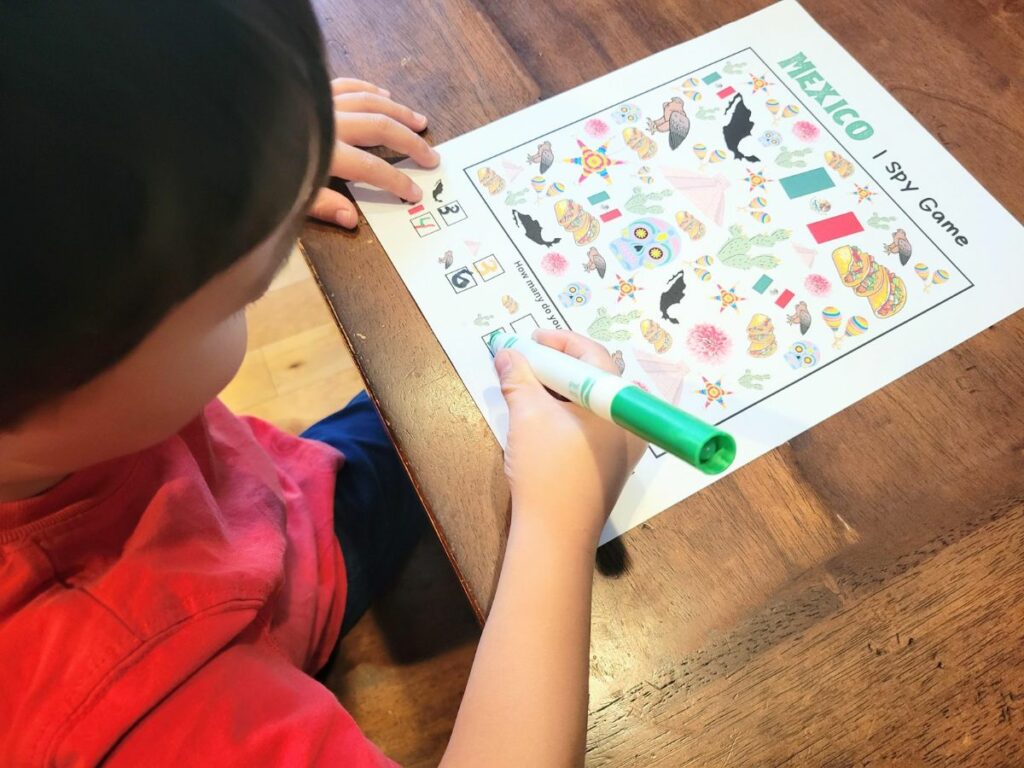 The I Spy game comes with an easier version (numbers five and under) and a more difficult version (numbers ten and under). An answer key is also included.
Mexico Crafts for Kids
A DIY pinata is a perfect way to create a fun and interactive craft to enjoy with your child or class.
Piñatas hold great cultural and historical significance in Mexican culture. They are often used in celebrations and festivals, particularly during birthdays and traditional events like Las Posadas and Cinco de Mayo.
And this pinata craft turns out fantastic and is so easy to make! It's made out of a cardboard box and tissue paper and can be completed in less than an hour.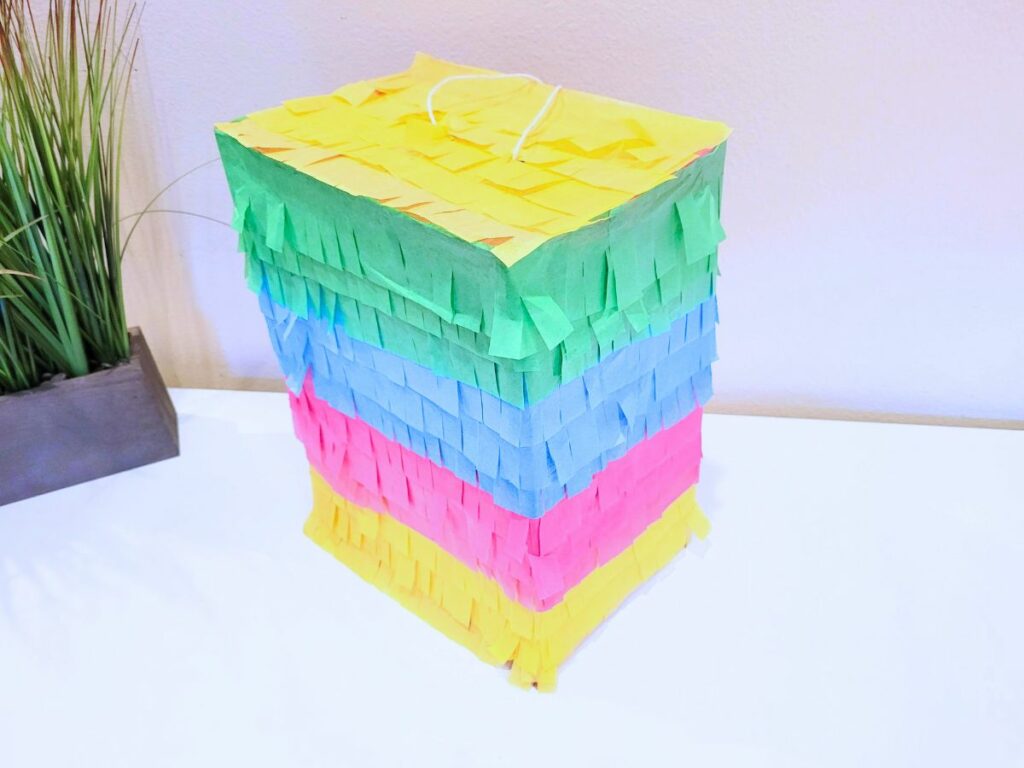 And of course, once it's complete comes the fun part. Grab a stick and enjoy smashing your pinata open!
Once my six year old learned how to make a pinata, the trick was getting him to stop! This method is so simple that he was able to make his own pinatas completely independently (which meant we had pinatas for every birthday and celebration for quite some time…). Here's one he made for Christmas!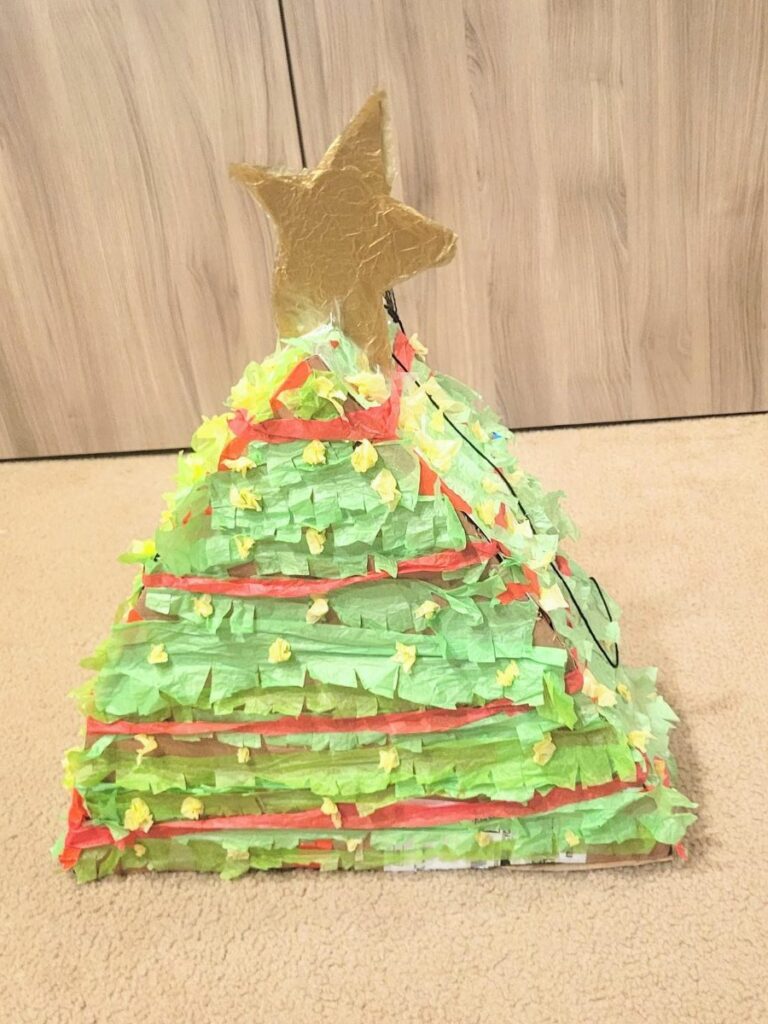 You can find the instructions to make this easy homemade pinata here.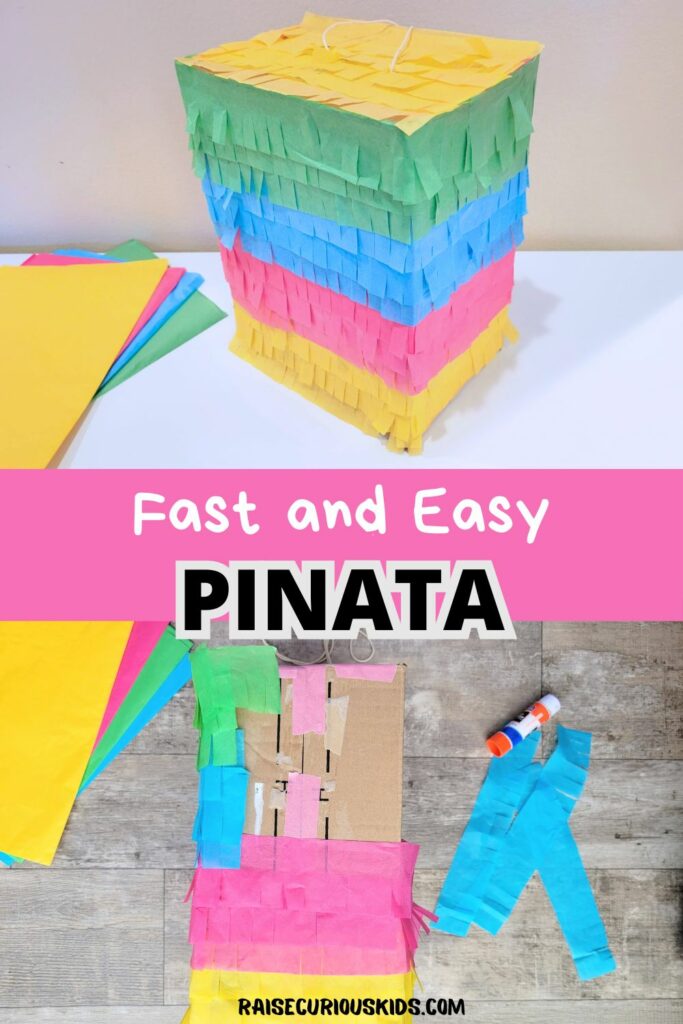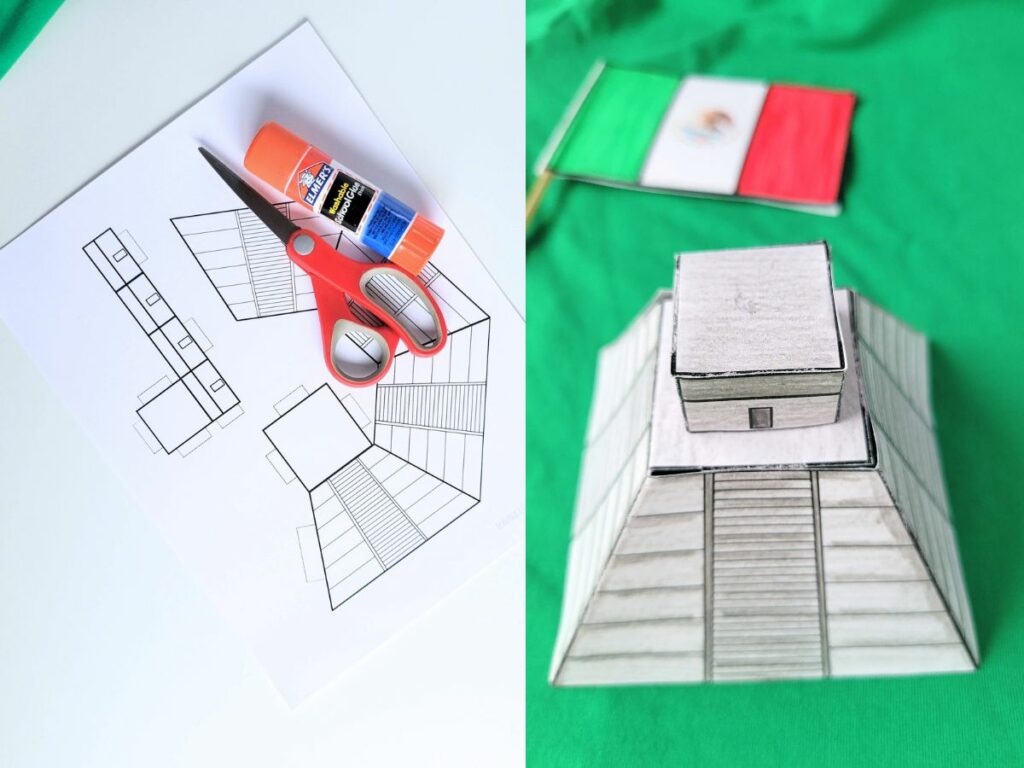 Chichen Itza, situated on the Yucatan Peninsula in Mexico, is a world-renowned archaeological site and a UNESCO World Heritage Site.
And now you can make Chichen Itza's most iconic pyramid, El Castillo, at home with our 3D Chichen Itza printable!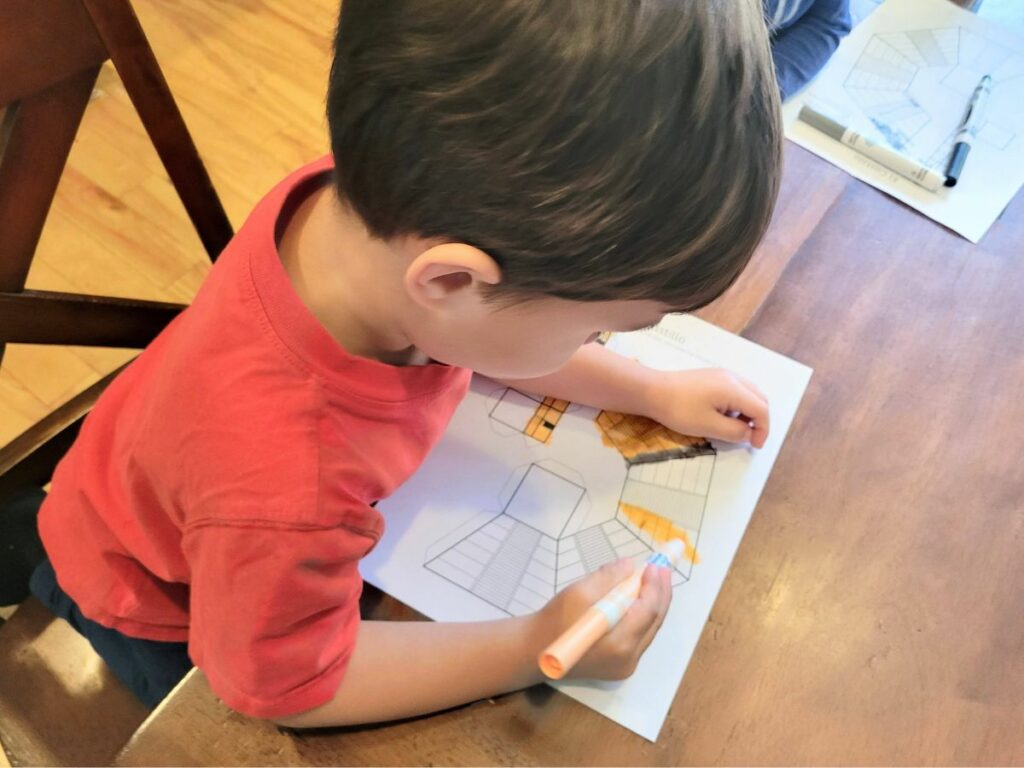 My son had a blast making his own 3D version of Chichen Itza and was so pleased with his finished product. In fact, as soon as he got done he immediately wanted to make another one!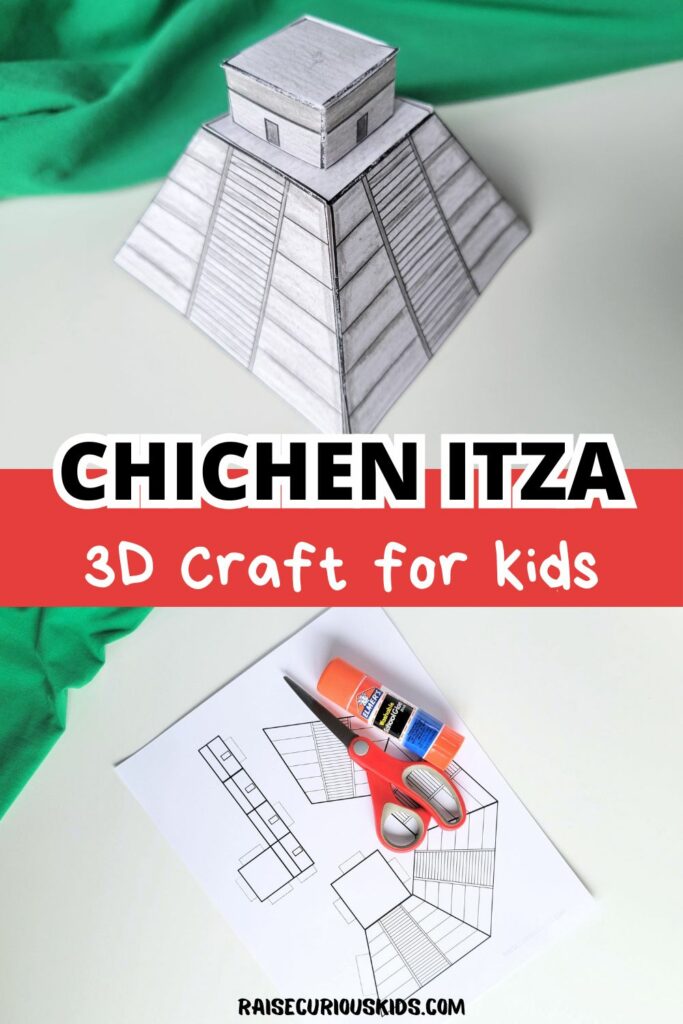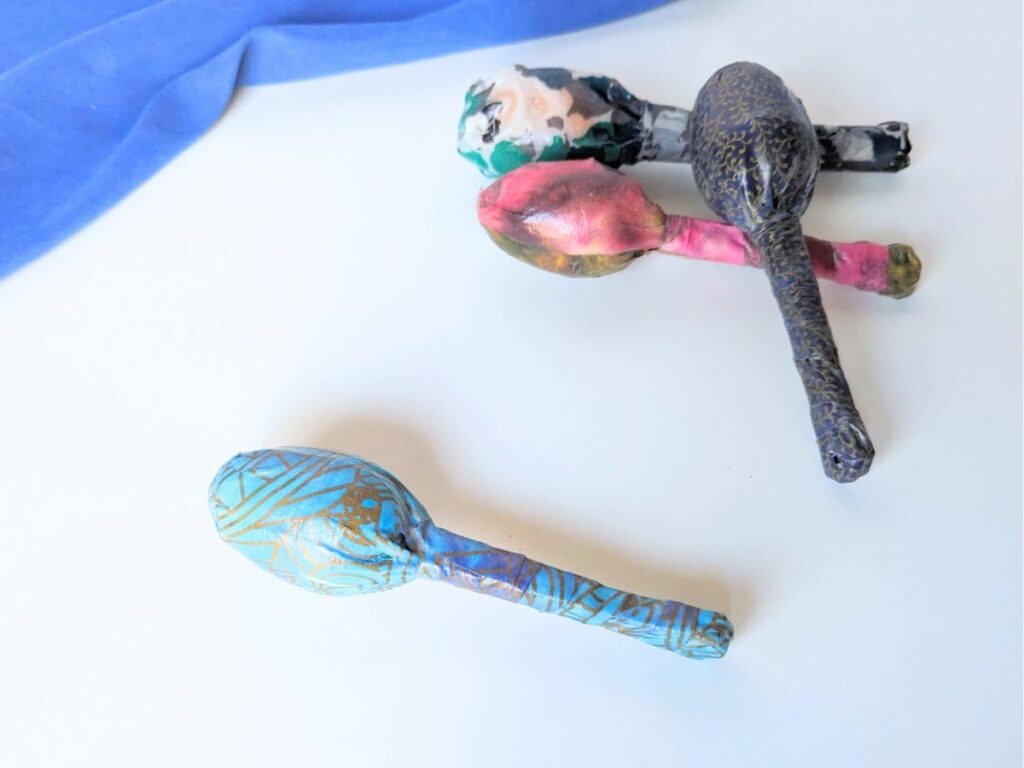 In this fun craft you can make your own maracas out of an Easter egg and two plastic spoons. These maracas are extremely sturdy, making them perfect for kids of all ages to enjoy.
Maracas are percussion instruments which are culturally significant in Mexico and Latin American countries.
They are commonly used in traditional music and folkloric dance, adding a rhythmic and festive element to various celebrations and performances.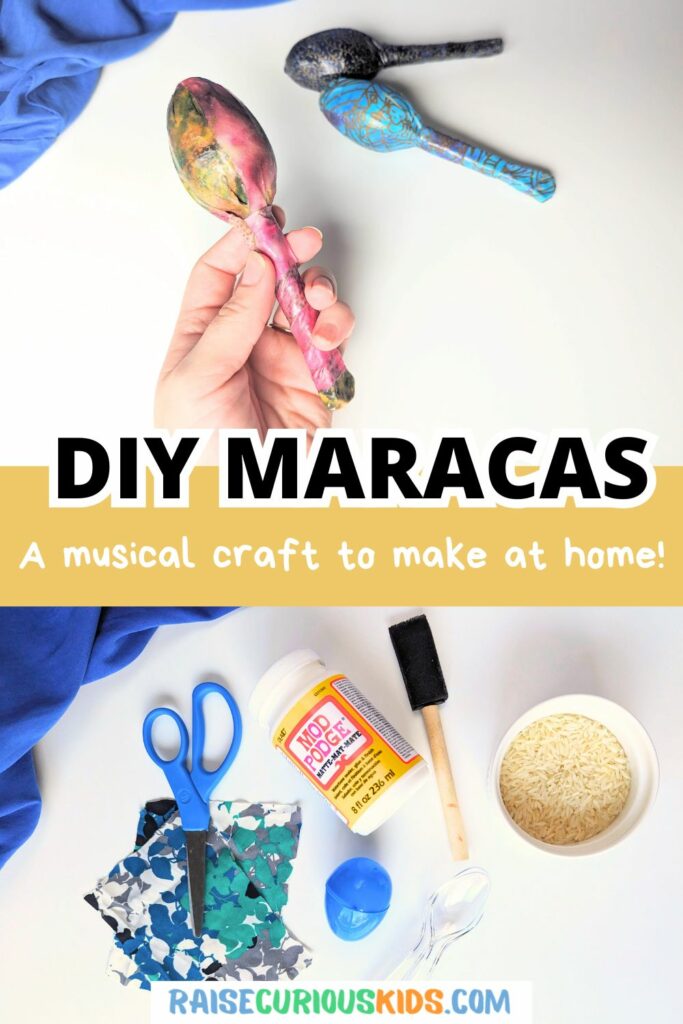 Their use in Mexican culture represents the lively spirit and rich musical heritage of the country, making them a beloved symbol of Mexican fiestas and traditions.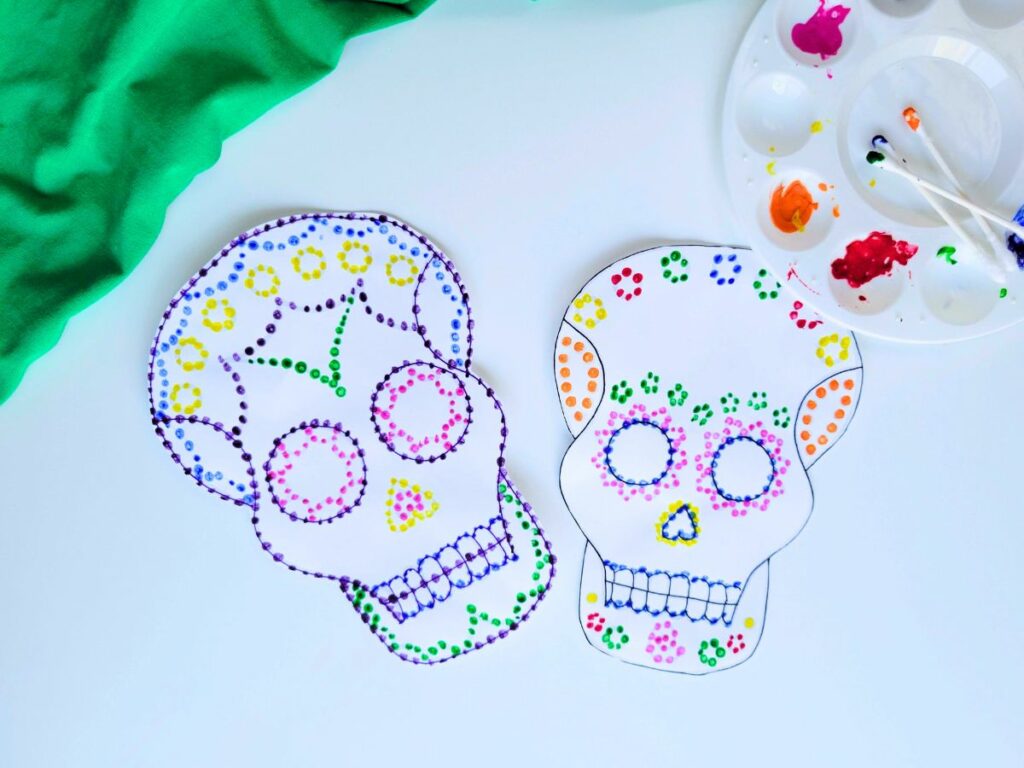 Another fun way to express your creativity while learning about Mexico is by decorating paper sugar skulls with our sugar skull templates!
Sugar skulls, or "calaveras de azúcar," have deep cultural significance in Mexico, particularly during Dia de los Muertos (Day of the Dead) celebrations.
These intricately decorated, brightly colored confections are used to honor and remember deceased loved ones, serving as a symbol of the cycle of life and death.
Families create personalized sugar skulls to pay tribute to those who have passed, celebrating their memory with festive and vibrant decorations as a way to keep their spirits alive in Mexican culture.
While this craft doesn't use sugar molds, it does still provide a canvas for joyful and colorful sugar skull art.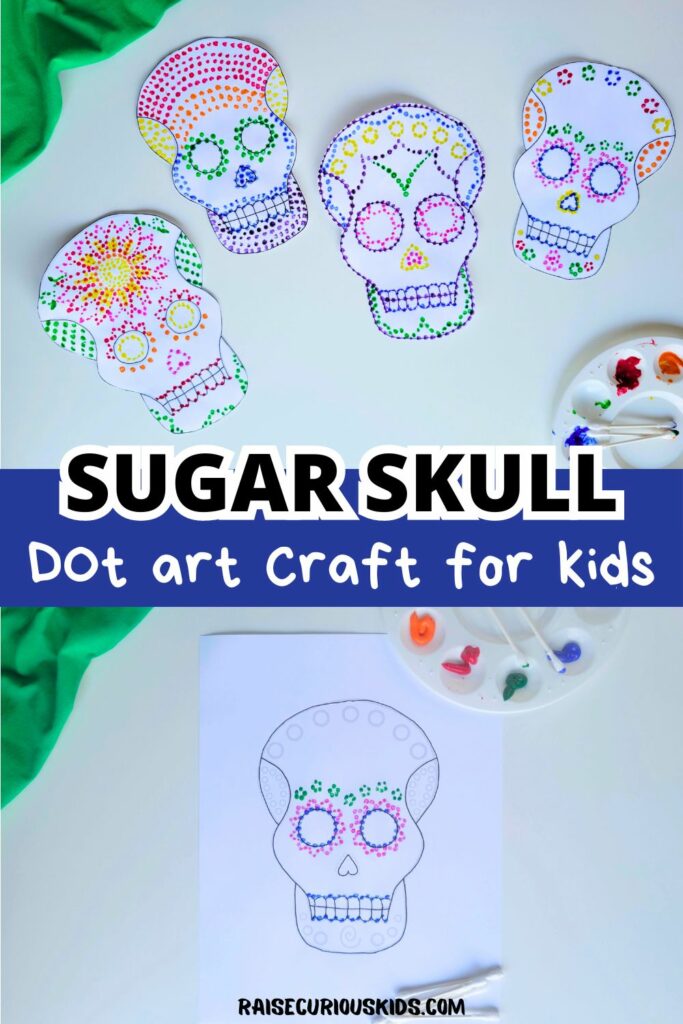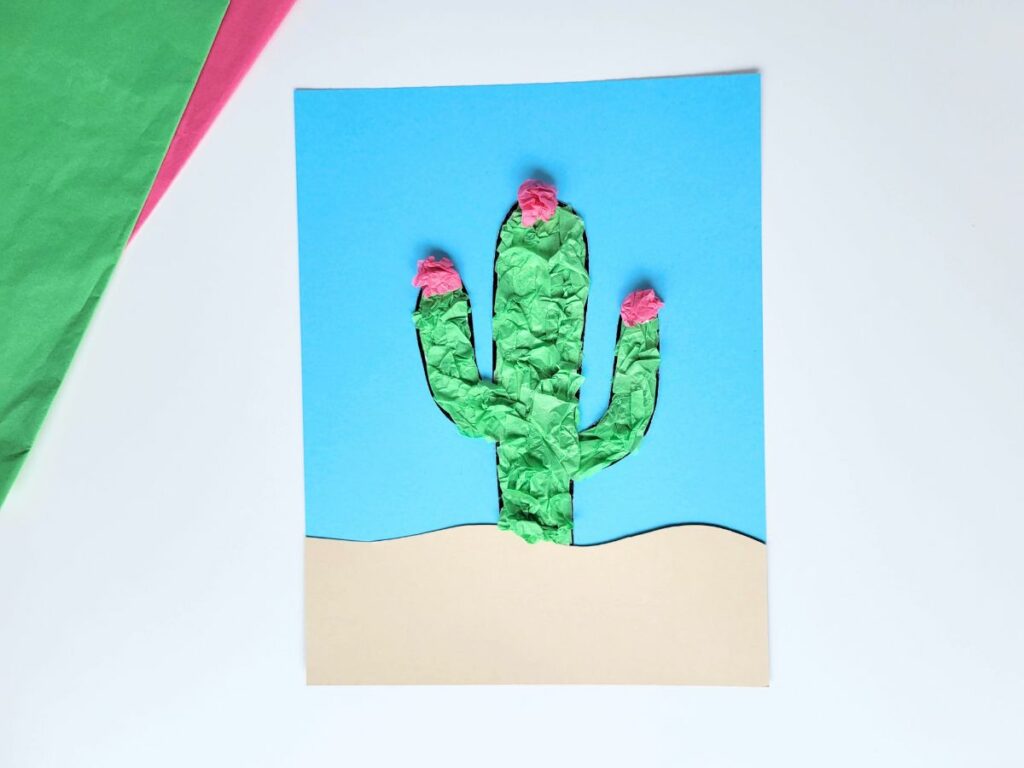 The cactus is important in Mexican culture, symbolizing both survival and adaptation in the arid landscapes of the country.
The nopal cactus (or prickly pear), in particular, feature prominently in the national emblem, showcasing its importance. Beyond its symbolic value, cacti like nopal are a staple in Mexican cuisine, providing essential nutrients and flavors, making them a vital element of Mexican culinary traditions.
With this craft you can create a cute prickly cactus all of your own! This easy craft involves gluing crinkled tissue paper over our free cactus printable to make a lovely textured cactus.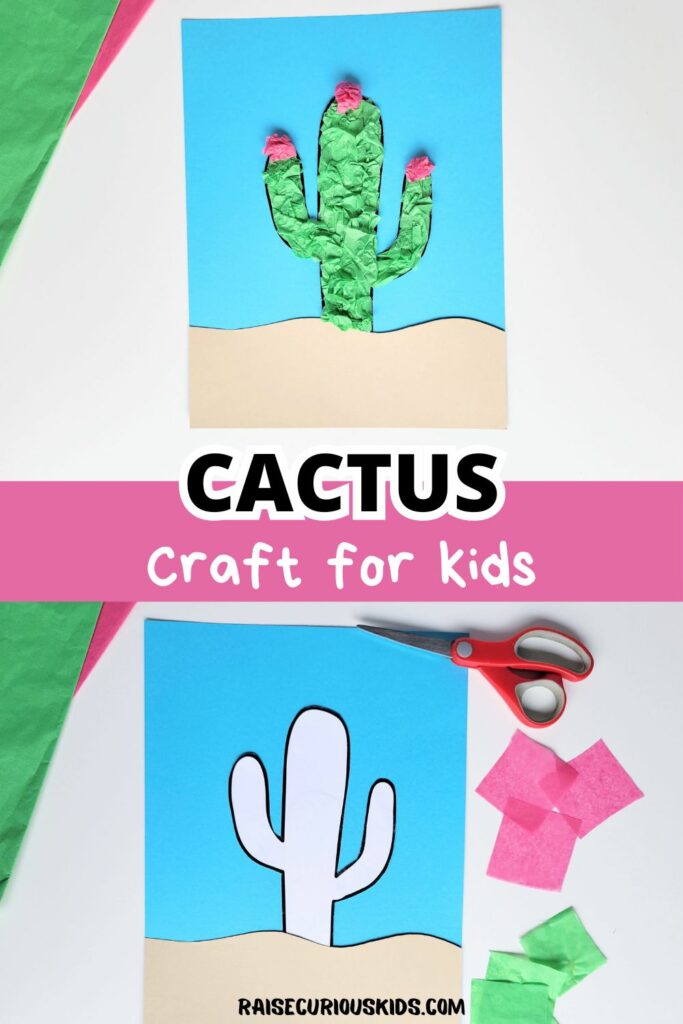 Kids Books About Mexico
During your study of Mexico, be sure to include some books about Mexico. Below are a few great options that highlight this remarkable country!
Off We Go to Mexico– This is a delightful children's book that takes young readers on a colorful and adventurous journey through Mexico. With engaging storytelling and captivating illustrations, the book provides a fun and informative introduction to Mexican culture, landmarks, and traditions, making it an ideal read for kids curious about this vibrant country. In the book, readers will learn fun facts, a basic history of Mexico, and some key phrases and words in Spanish.
Frida Kahlo: A Kid's Book About Expressing Yourself Through Art– This engaging and educational children's book introduces young readers to the life and art of the iconic Mexican painter, Frida Kahlo. Through vibrant illustrations and accessible language, this book inspires creativity and encourages kids to explore self-expression through art, just as Kahlo did in her unique and imaginative way.
Living in…Mexico– This is an engaging educational book that takes young readers on a captivating journey through Mexico, offering a child-friendly exploration of its culture, people, and traditions from the perspective of a child from Mexico,
Be sure to check out our other cultural preschool units:
Philippines Crafts and Activities for Kids
India Crafts and Activities for Kids
France Crafts and Activities for Kids
Uganda Cultural Activities for Young Kids- Crafts, Games, and More!