Looking for a way to teach your child about France? This France matching game is a great place to start!
Matching games are a perfect early learning tool for young children. They help them to increase their attention span, identify relationships, and learn problem-solving skills.
In this game, each set of cards has a different national or cultural symbol for your child to learn about. Also included is a fact sheet explaining the significance of the pictures included in the matching game.
We used this matching set for our France cultural unit and it was a helpful way to introduce the country while enjoying a fun game!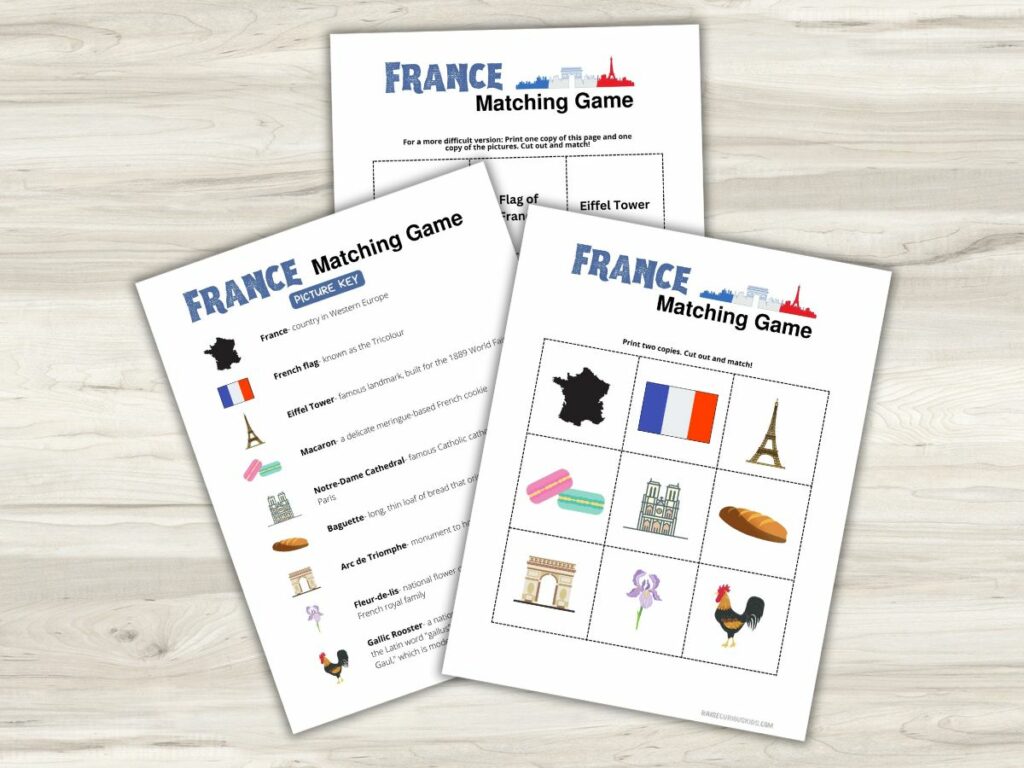 Materials needed:
France Matching Game printable (download below)
Cardstock paper
Scissors
Laminator (optional)
How to play the matching game:
Print out the matching game on cardstock and cut out all of the cards. Laminate them if you want them to last longer.
Print out the Matching Game fact sheet and use it as a reference to talk to your child about some of the national symbols of France.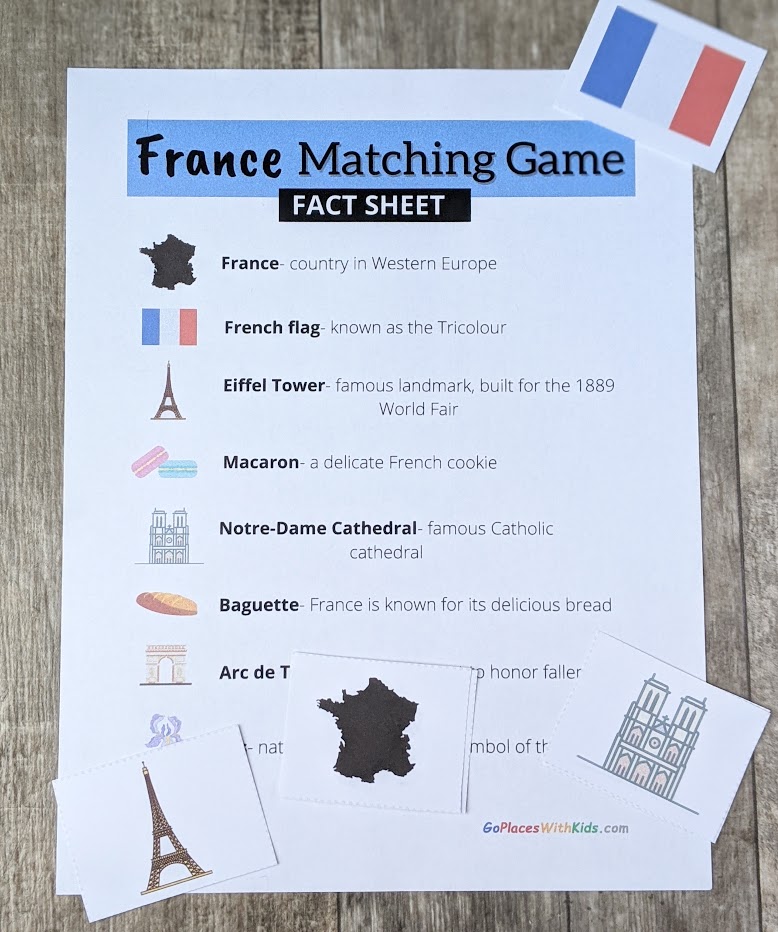 Turn all of the cards over and take turns turning two over at a time. If your match is correct, keep the cards. If not, turn them back over. It's now the next person's turn. Continue until all the cards have been matched.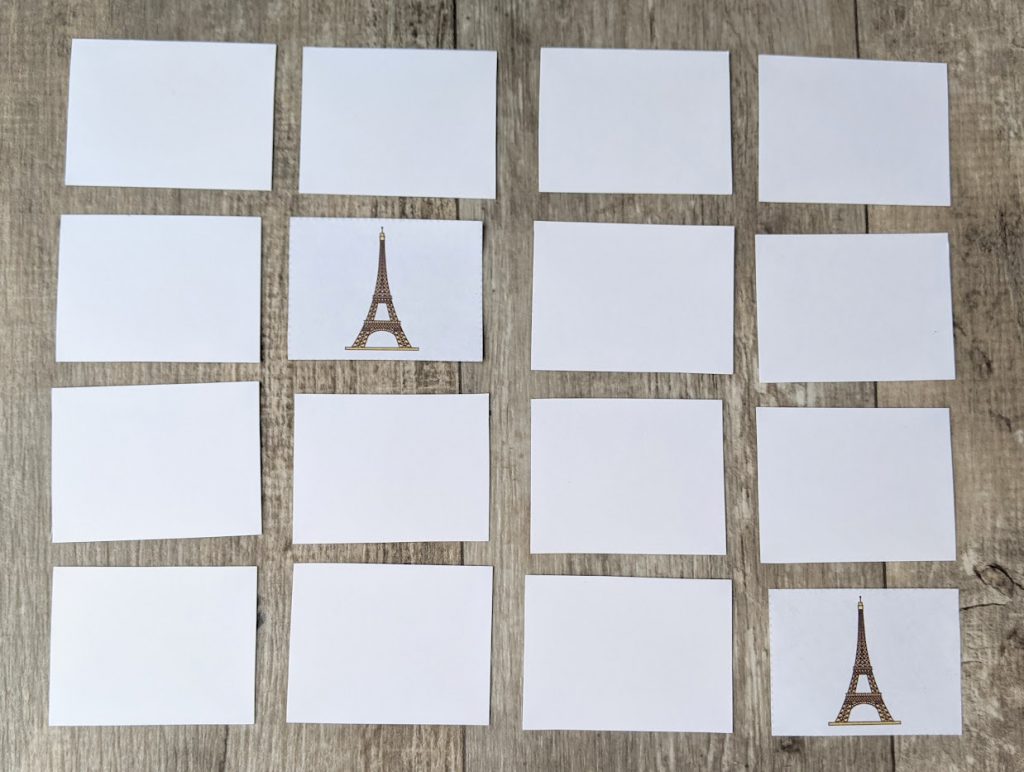 For a more difficult version: combine this set with one of our other country matching game sets.
Or, you can use the cards as a guessing game. Have one person hold up a card facing away from them. The other person then gives clues to help them guess what card they are holding (eg. "it's something you eat", or "it's a famous building", etc.).
For an easier version: if you have a younger child, have them start by making matches with all of the cards facing up.
Other posts you might be interested in:
France Preschool Unit- Activities, Crafts, and Free Printables!
Philippine Jeepney 3D Craft for Kids- with printable!