What child doesn't love the idea of going on safari? Well, with this safari animal game, you can bring the safari right to your home!
Your kids will love looking for and finding the African animals. And we've included a checklist so that they can keep track of what animals they have found.
We did this activity as part of our Uganda preschool unit. My kids had a blast searching the house for the animals and were delighted every time they found one.
And they loved hearing stories about how I went on a real-life safari when I was in Uganda and all the different animals I saw.
For extra fun, be sure to make our safari binoculars and safari hat crafts beforehand for your child to use on their safari!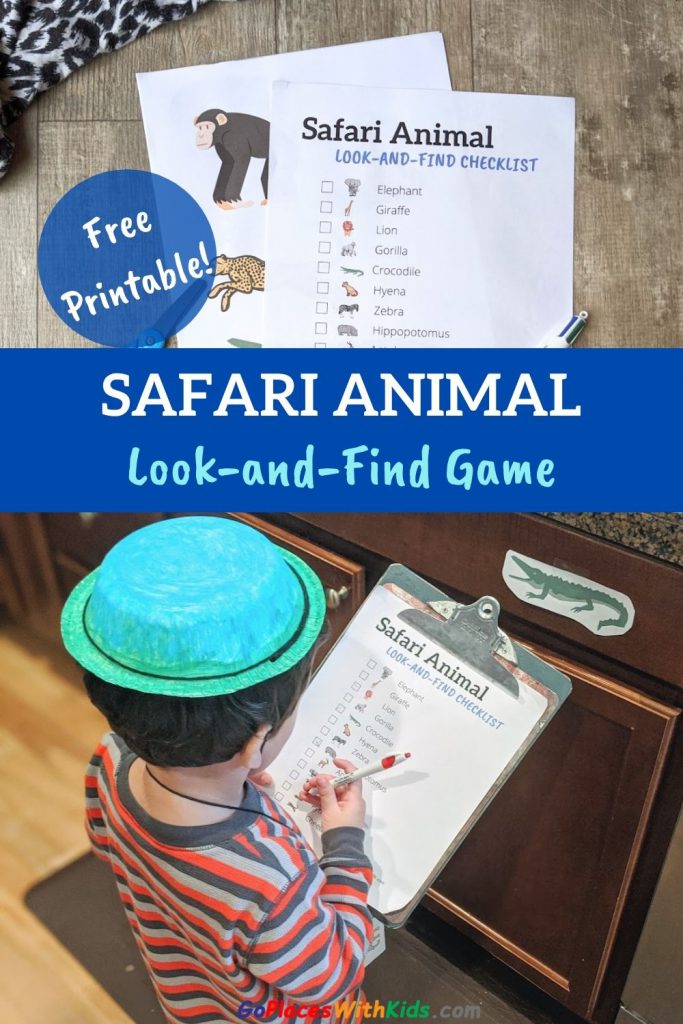 Safari Animal Game
Materials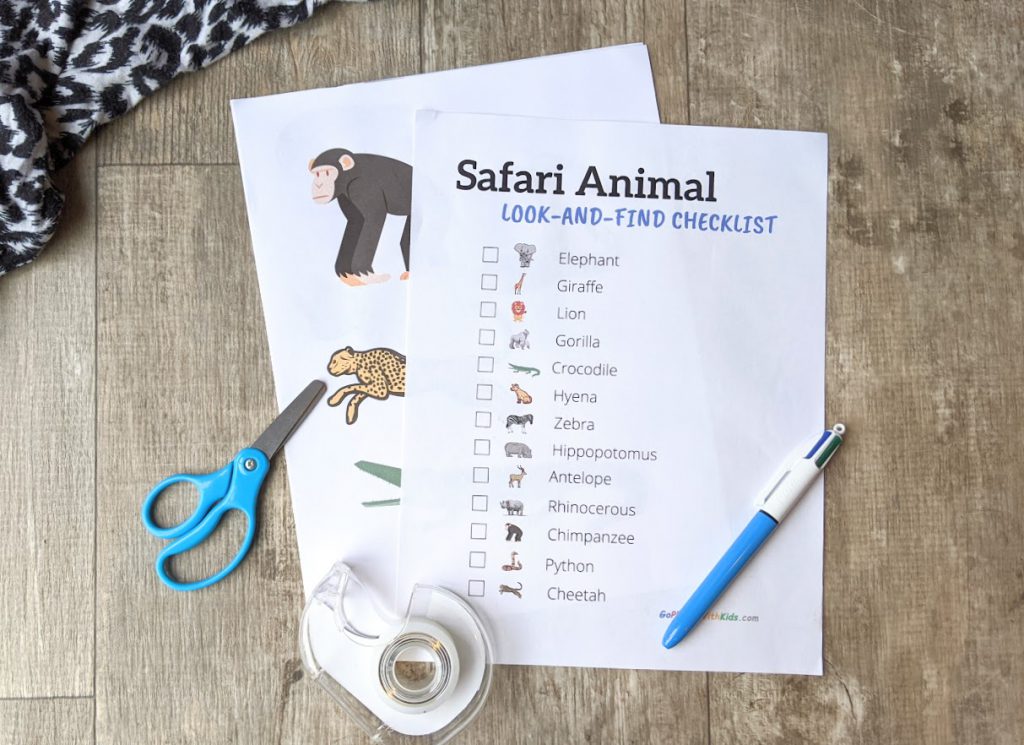 A copy of the Safari Animal Game (download below)
Paper (you can use cardstock if you want it to be sturdier)
Scissors
Tape
Pen/pencil
Clipboard
Instructions
Print off a copy of the Safari Animal Game available for download below. Cut out each animal individually.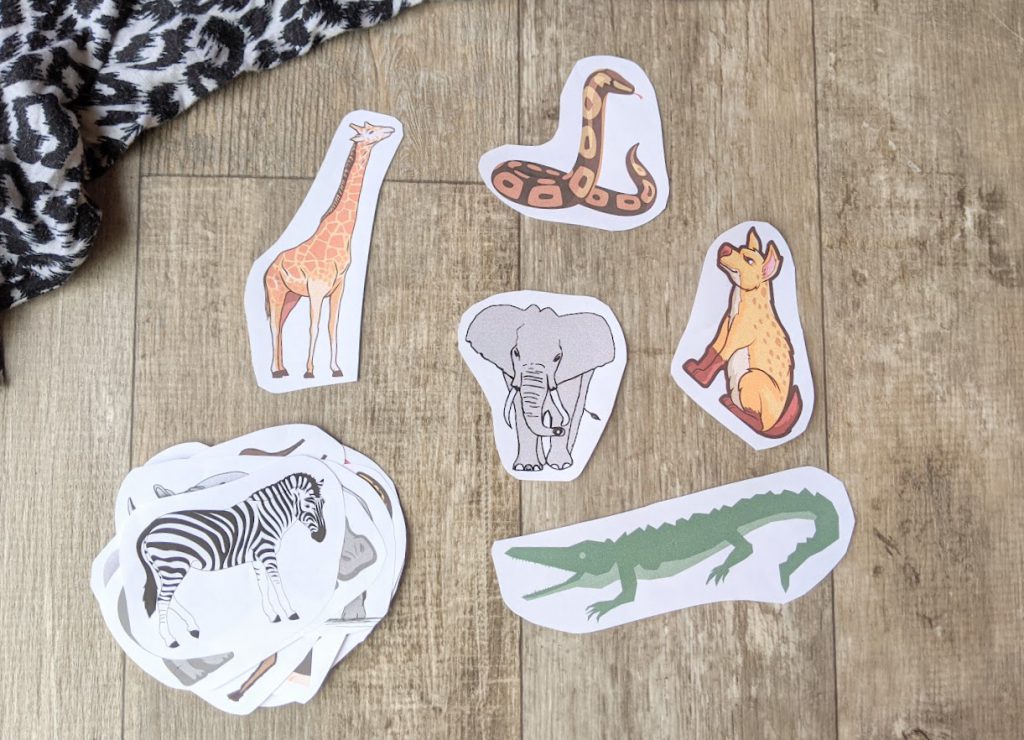 Use tape to place the animals around a room or around the house.
For older kids, you can place them in more difficult-to-find locations and spread them out over a larger distance. For younger children, you'll want to make it pretty obvious where they are.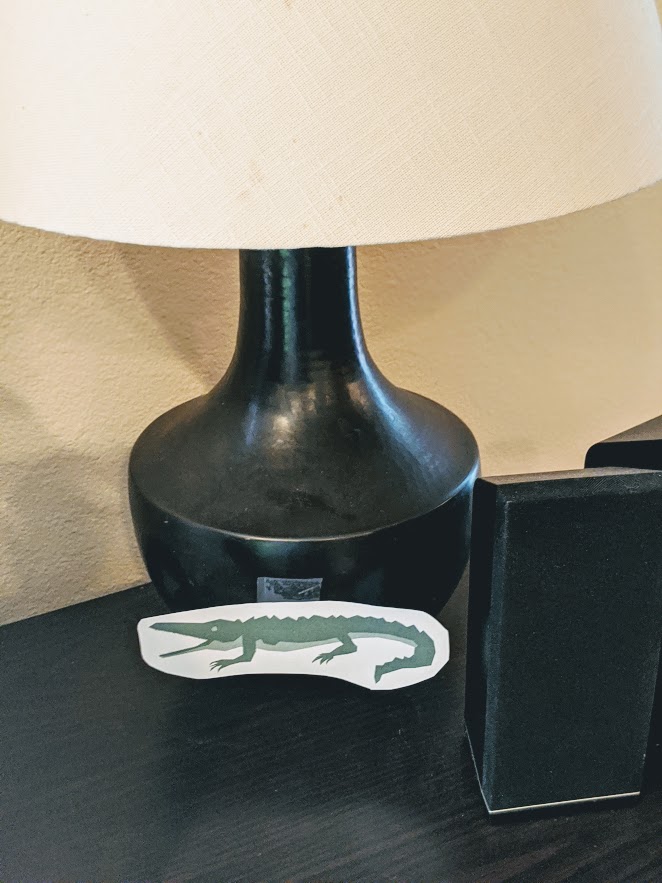 Give your child a copy of the Safari Animal Look-and-Find Checklist on a clipboard. Have them look for the animals, marking off on their checklist when they find each one.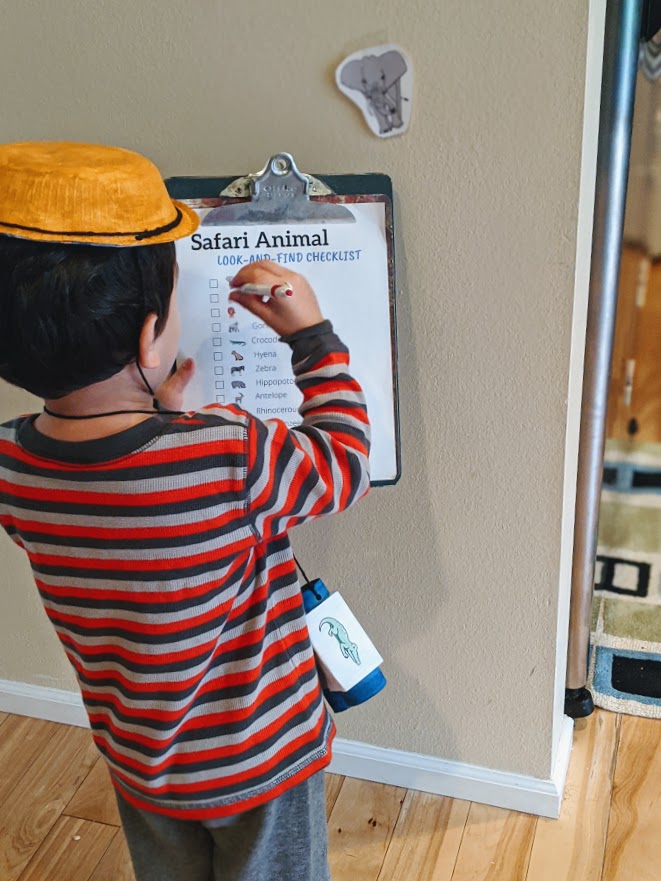 If your kids are like mine, they'll probably want to do it again as soon as they finish. Just hide the animals in different places and you have a whole new game!
Other posts you might be interested in:
France Preschool Unit- Activities, Crafts, and Free Printables!