Fall is officially upon us. It's the season of candy corn and corn mazes! So why not get some number practice in with this preschool corn counting activity?
This simple preschool activity allows your child to practice their counting by adding the correct number of ears of corn to corn stalks.
You can either use the paper ears of corn on the printable provided or add a little extra fun (and sugar) to the activity by using candy corn!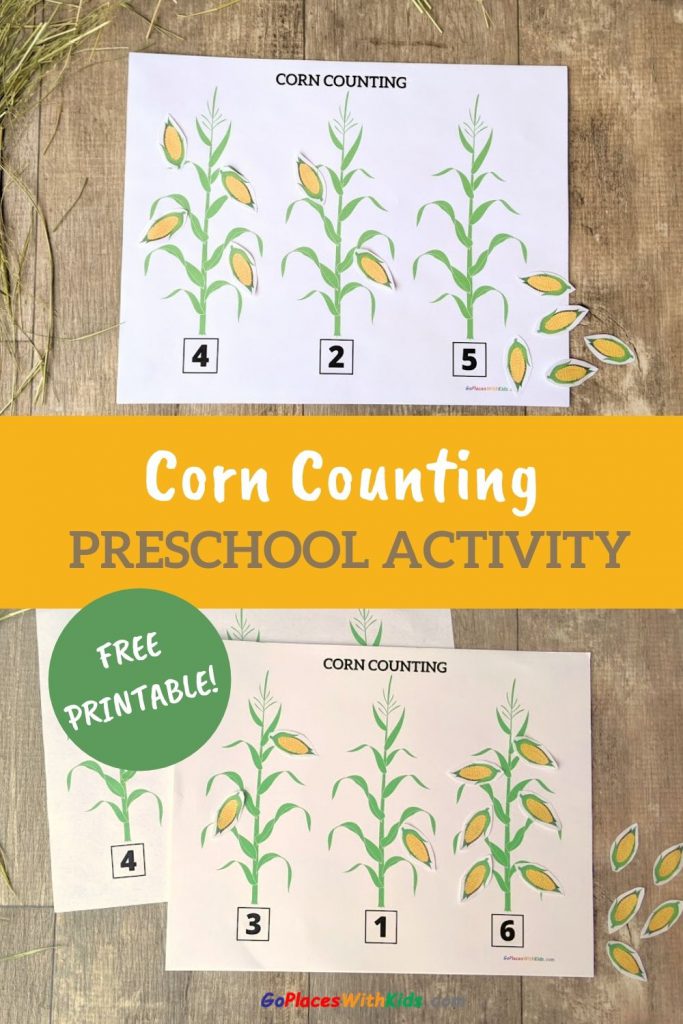 Corn Counting Preschool Activity
Materials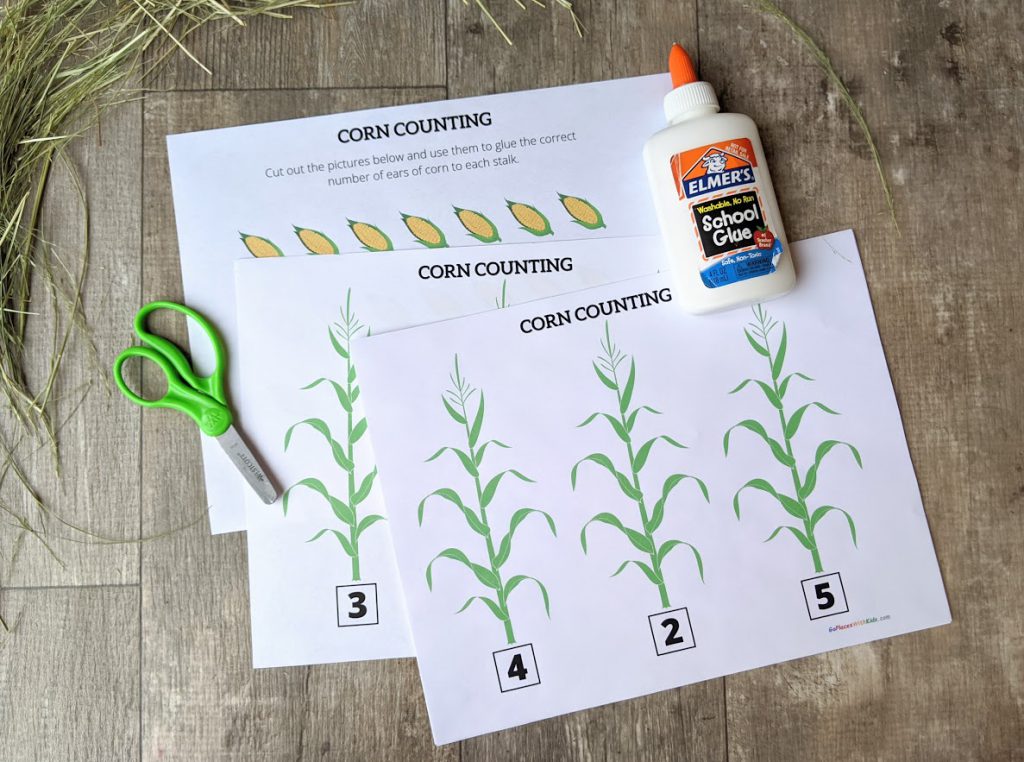 Corn counting printable (download below)
Cardstock paper (optional)
Scissors
Glue
Candy corn (optional)
Instructions
Print out the corn counting activity printable available below. I like to print the corn stalk pages (pages 1 and 2) on cardstock paper so that they are a little sturdier.
Using the paper ears of corn
If you want to use the paper ears of corn provided, print page 3 of the printable and cut out the ears of corn.
Glue the correct number of ears of corn to each stalk depending on the number below.
Using candy corn or manipulatives
You can also choose to use candy corn, corn kernels, or another manipulative instead. Just place the correct number on each stalk of corn.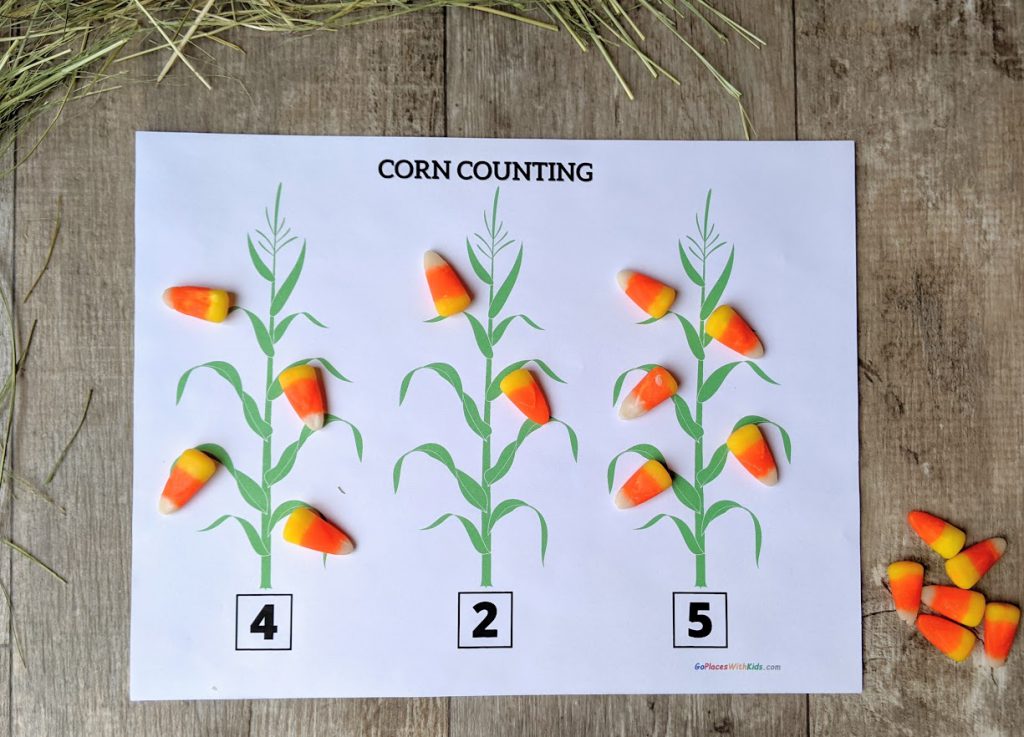 This preschool counting activity kept my son entertained for a long time while he carefully cut out each piece of corn and glued it in its place.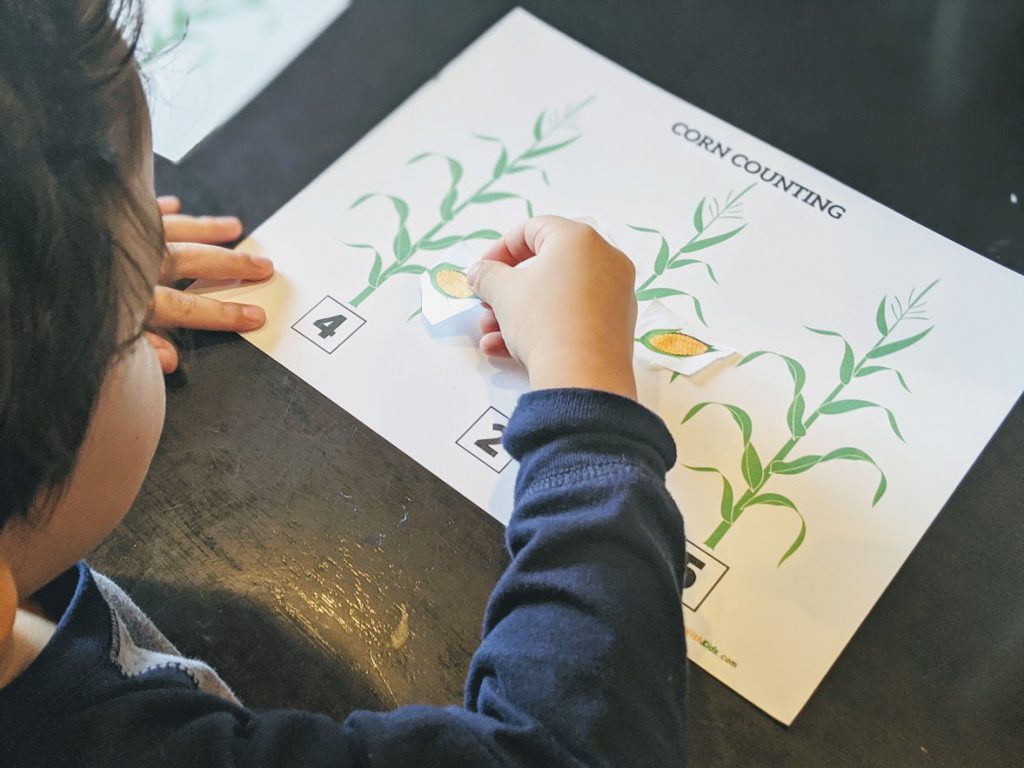 And if your child is like mine, they will be so pleased with their efforts when they finish and see their full field of corn!
Other posts you might be interested in:
Fun 3D Preschool Tractor Craft- with printable
Fall Leaf Preschool Pattern Activity- with Printable
Glowing Jack-o'-Lantern Craft for Kids