Looking for a fun learning activity for your child? These preschool pattern sticks are super easy to make and you only need a few simple materials!
Learning to recognize and complete patterns is an important early learning skill for children to develop. This skill not only helps them develop deductive reasoning, but it will come in handy when they're learning both math and reading!
And you can make it a fun experience for kids by including manipulatives for them to work with, like in this pattern stick activity.
I've found that my kids are way more likely to want to participate in an activity that involves physical objects that they can hold and move around. And this kind of tactile learning is a great way to help children process information while improving concentration and focus.
This was an activity that really engaged my preschooler as soon as I introduced it to him. He actually asked me to make more sticks so he could have more patterns to complete!
Read on for instructions for these easy preschool pattern sticks!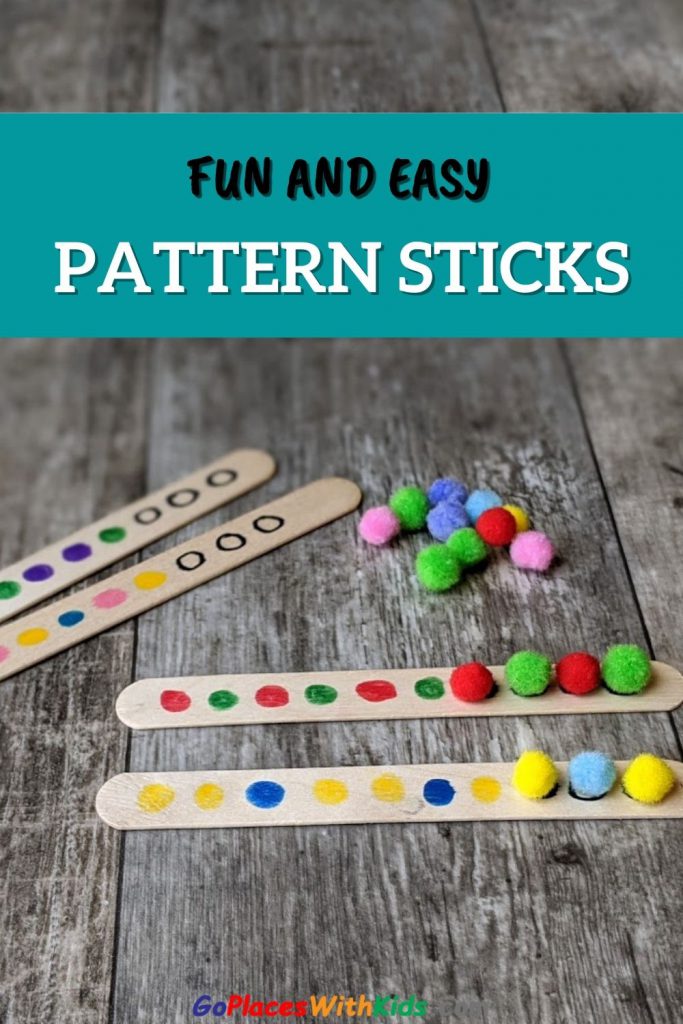 Making Pattern Sticks
Materials: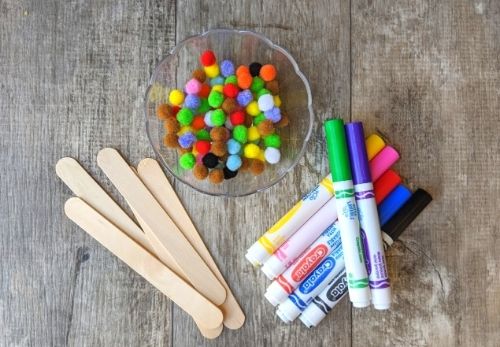 Instructions:
First, use the markers to draw a color pattern onto each large craft stick. You can vary the colors and the order to make many unique patterns with just a few colors.
For the last three to four places in the pattern, draw a black circle for your child to use to complete the pattern.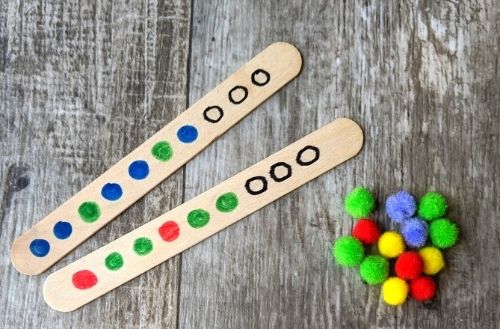 Tips:
Include different kinds of patterns to add variety and make it more challenging. Patterns I included on my set of sticks: AB, ABB, AAB, ABC, AABB.
Put patterns on both sides of the sticks to reduce the number of sticks you need to use
To make it more difficult, end the pattern in the middle and have them complete it from there (eg. ABCABCA_ _ _)
You can also include blank sticks for children to make their own patterns after they've mastered the concept
And that's all it takes to make these pattern sticks! Once the sticks are finished, let your child complete the patterns using the colored pom poms.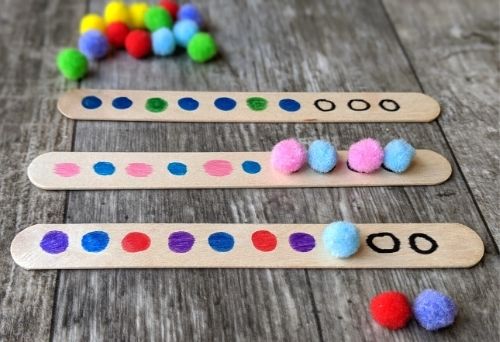 I was excited to see how much my son loved these preschool pattern sticks! He kept coming back to do them again even days after we had first introduced it. And they were so simple to make.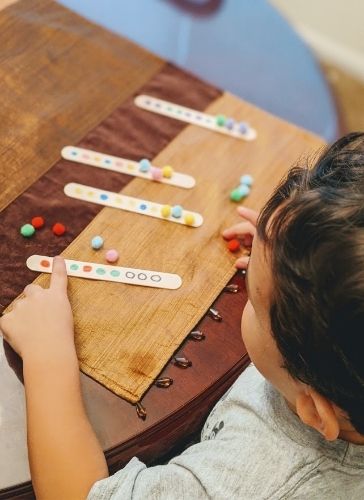 Hopefully, your child will enjoy this pattern activity as much as we did, and learns some new skills along the way too!
Other posts you might be interested in:
29 Best Open Ended Toys for Creative Play
Blow Painting Firework Craft for Kids!