These cute ornaments made from popsicle sticks and tissue paper are a perfect way to help kids get in the spirit of Christmas!
Once the tree goes up, it really starts feeling like the holidays. And we love the holidays!
I love the age my kids are at because they are starting to get really excited about Christmas. And they can help with the legwork of putting all the decorations up, which is a big win for me.
This craft was perfect for my kids to make, simple but with a great end result. My boys had a blast making their ornaments and were so proud to have them displayed on the tree.
Your child will love making this fun and easy craft. And there's a good chance you already have all of the materials to make it on hand!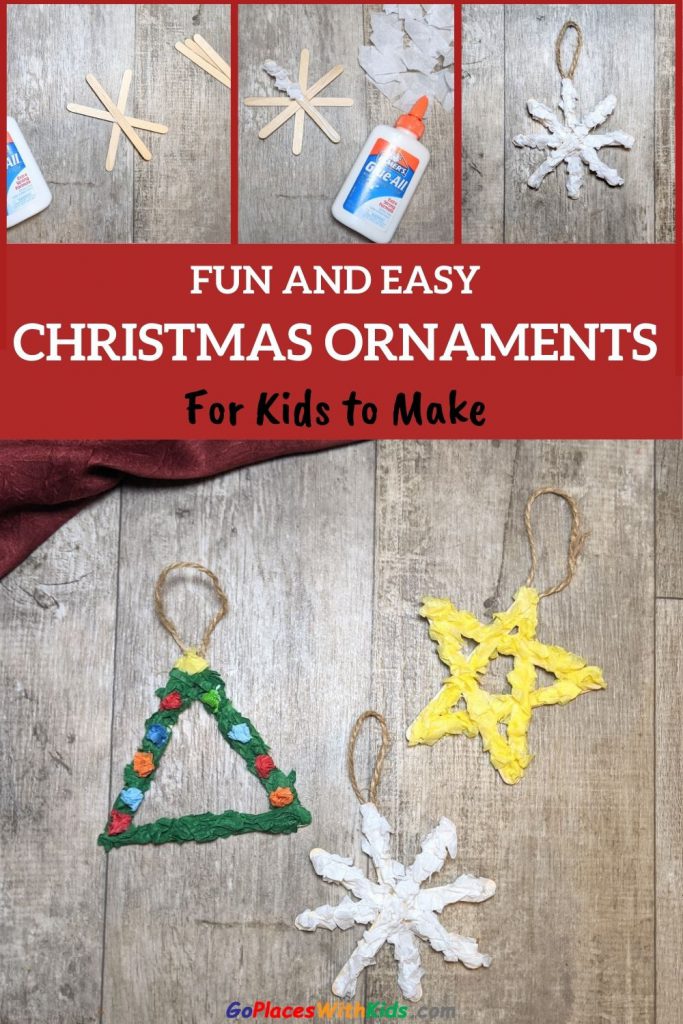 And for some fun holiday books to read as a family, be sure to see these lists of Christmas books for toddlers and Christmas books for preschoolers!
Popsicle Stick and Tissue Paper Kids Ornaments
Materials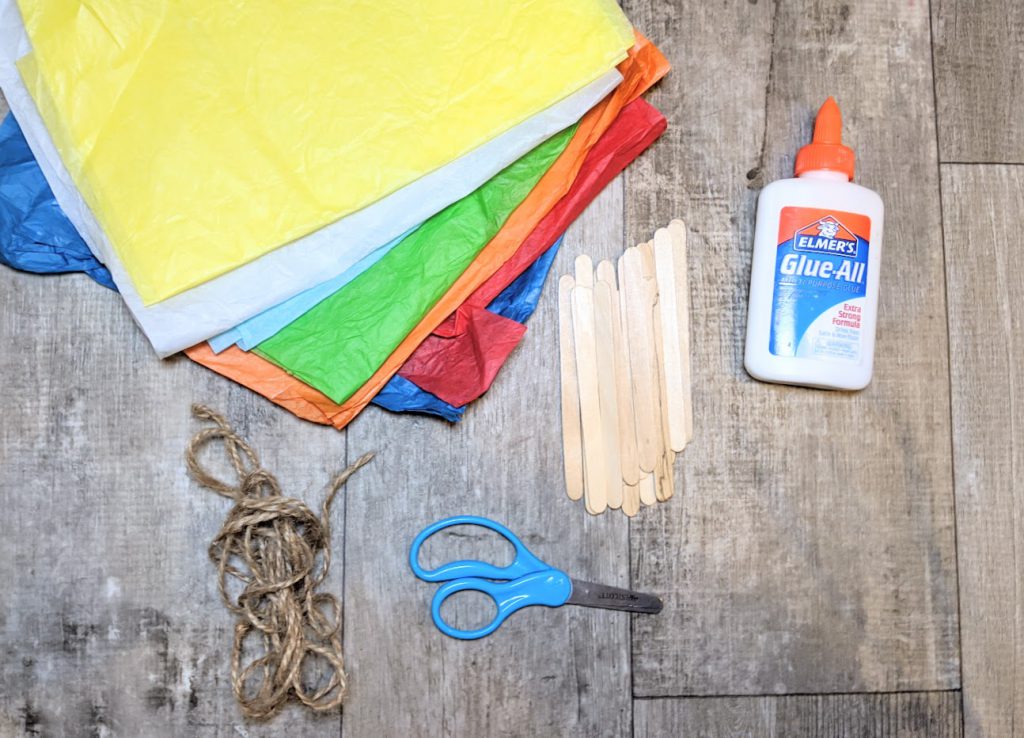 Instructions
It's so simple to make these cute ornaments!
First, glue the popsicle sticks together in your desired shape. I strongly recommend using a good craft glue for this so that it holds together. School glue probably isn't going to cut it in this case.
For the Christmas tree ornament, glue three popsicle sticks into a triangle.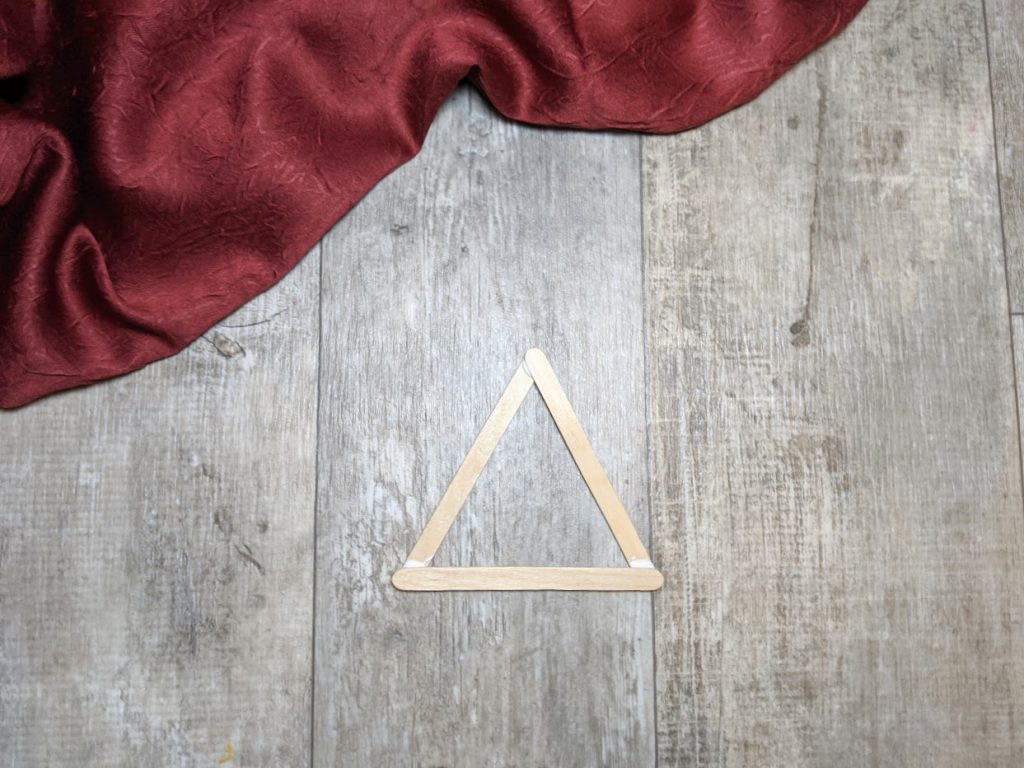 For the snowflake ornament, glue four sticks together, one on top of another, with a dot of glue in the middle of each bottom stick.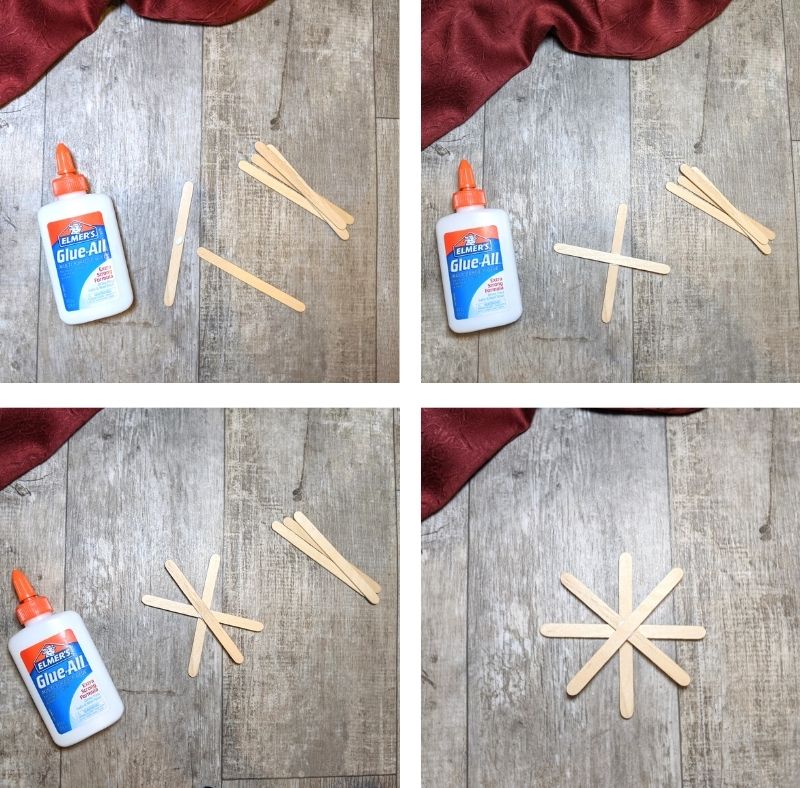 For the star ornament, glue five sticks together into a star shape. Place a dot of glue between where each of the sticks meet.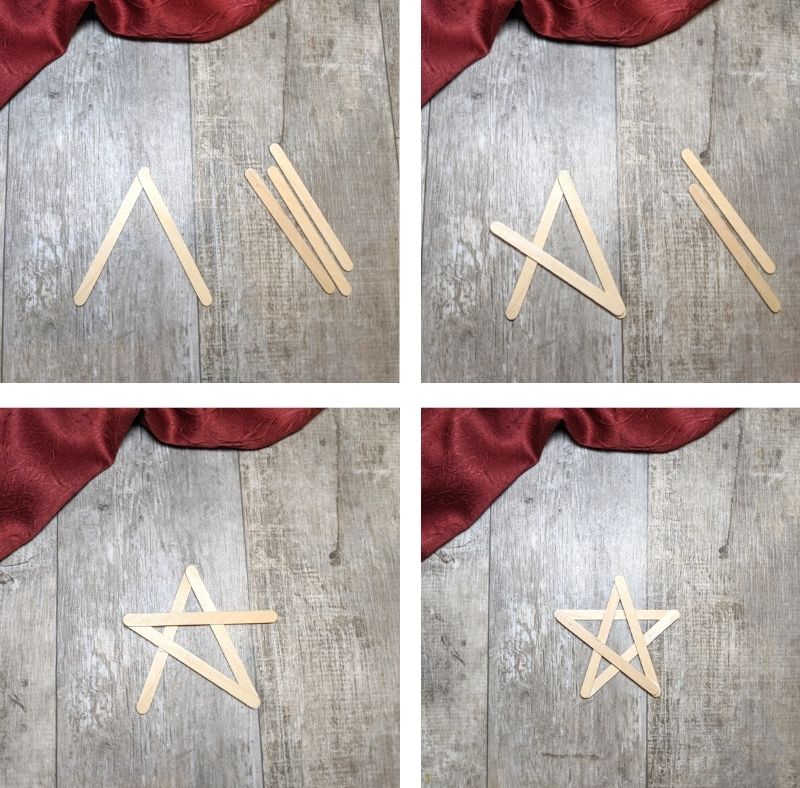 Let your shape dry.
Cut tissue paper into 1×1 squares. Crinkle up the tissue paper and glue it onto the popsicle sticks, covering the sticks as much as possible.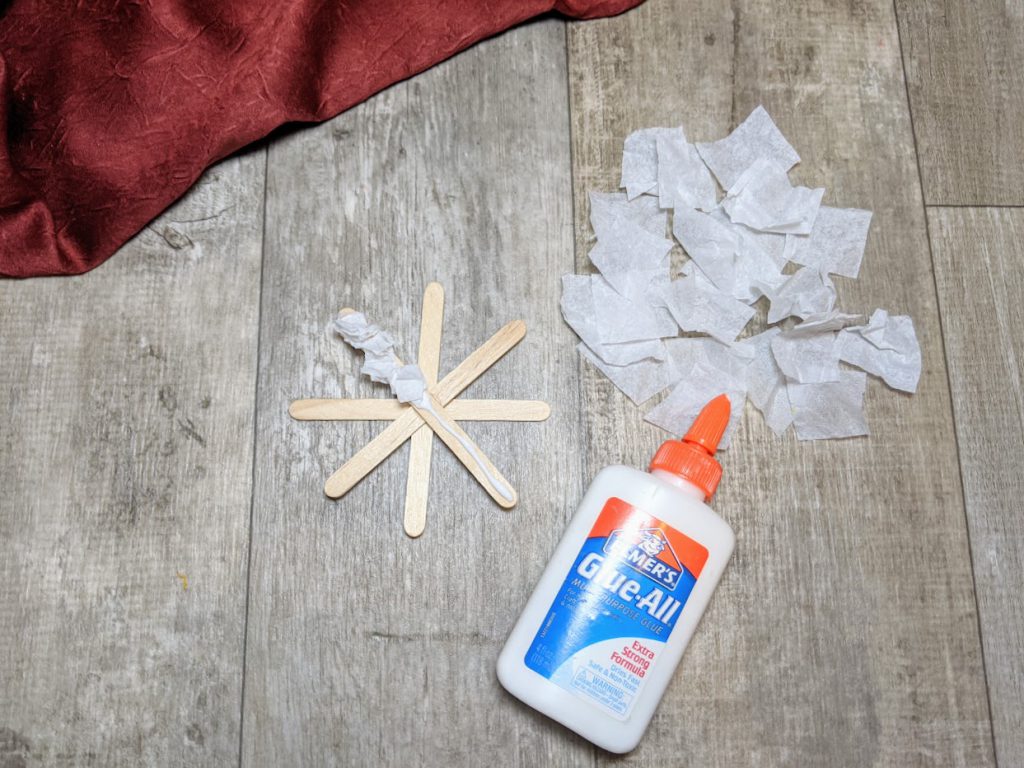 If you're making the Christmas tree ornament, you can add a crinkled piece of yellow tissue paper at the top for a star and various colors of tissue paper balls as ornaments.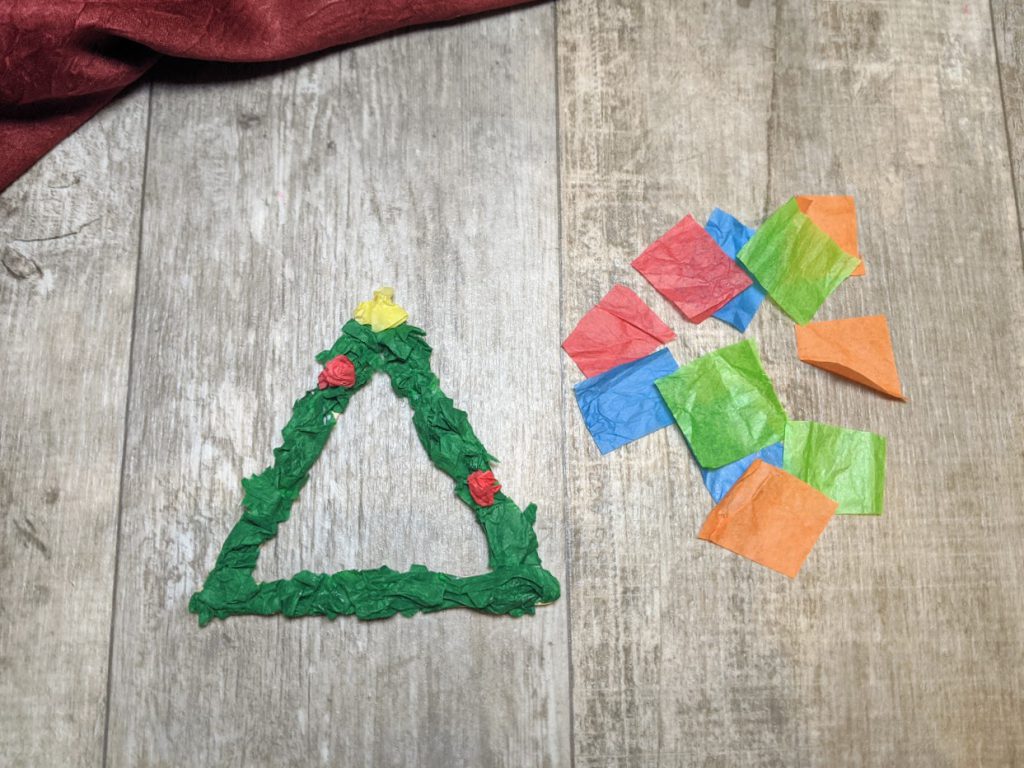 Glue a piece of string to the top of the ornament in a loop.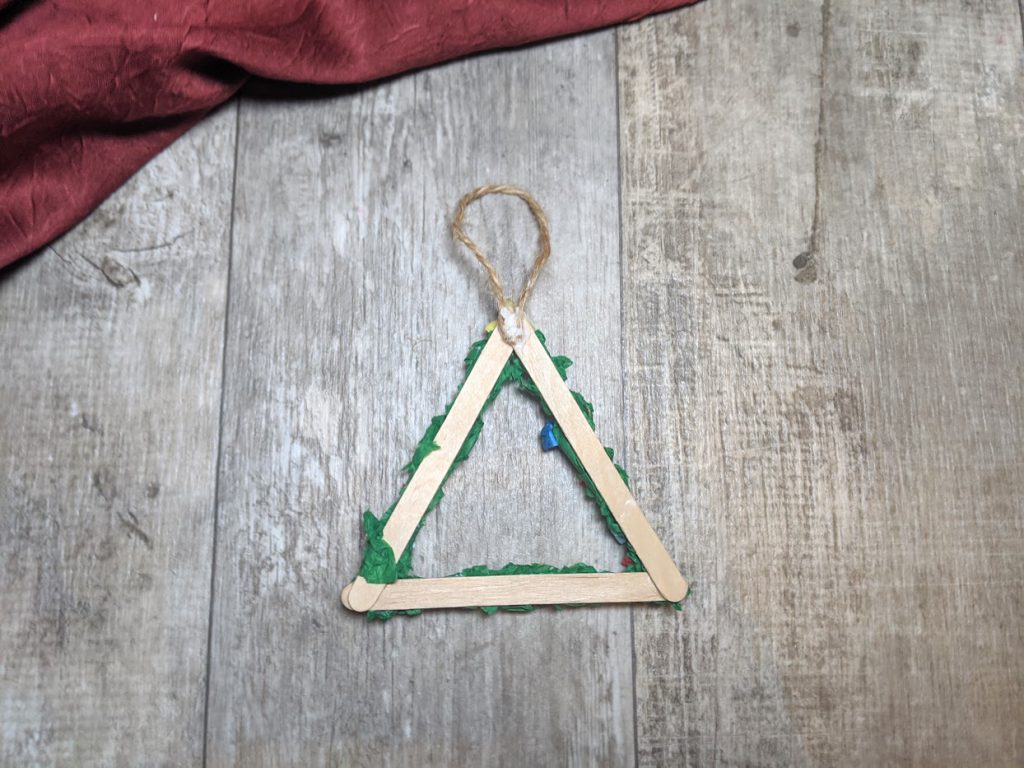 Allow the ornament to dry and then hang it on your tree. And that's all there is to it!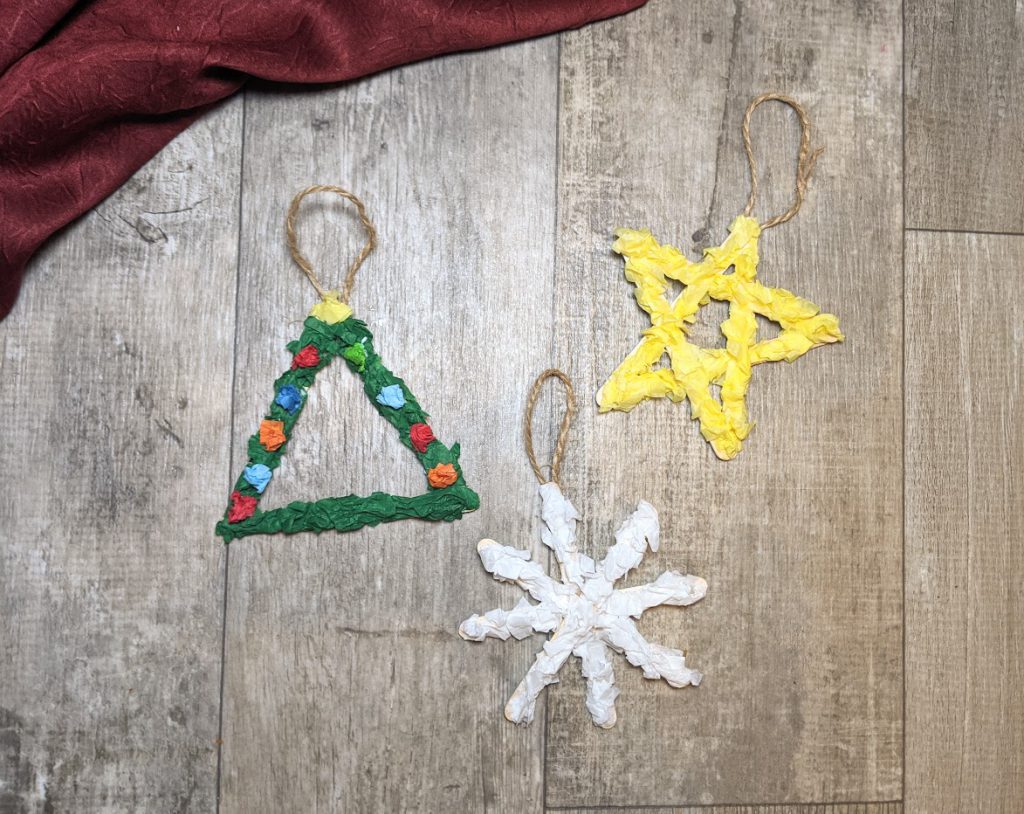 These popsicle stick Christmas ornaments are super simple to make, which makes them perfect for young kids. And your child will be so delighted to see their craft hanging on the Christmas tree!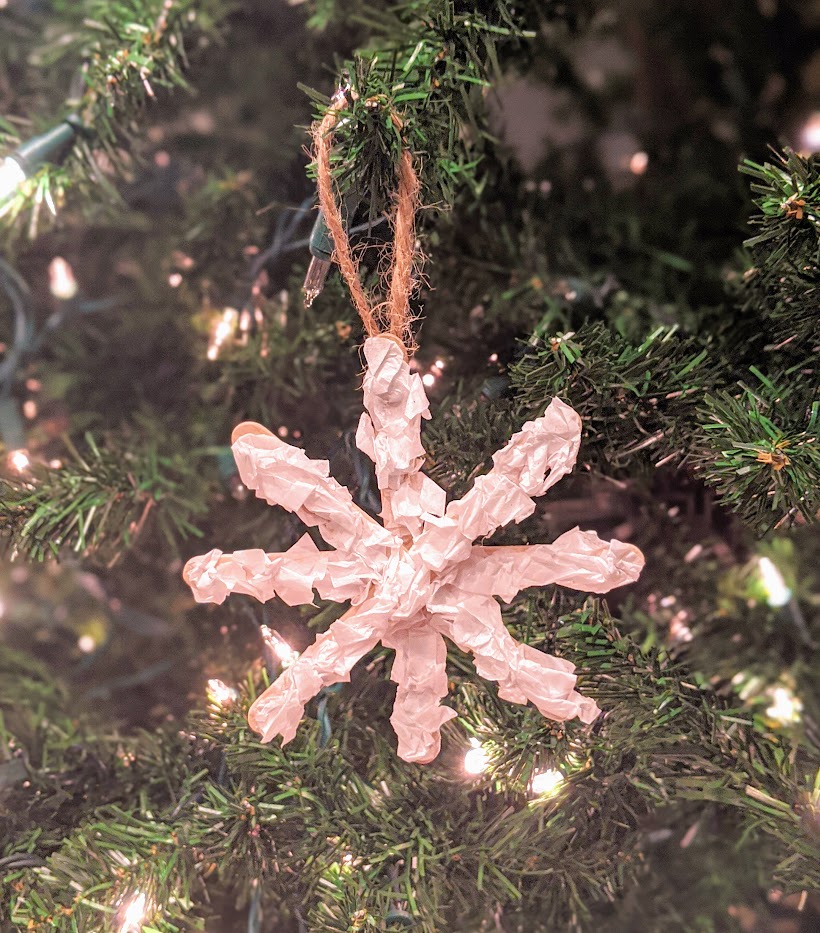 Other posts you might be interested in:
Easy Christmas Tree 3D Craft for Kids
18 Christmas Books for Preschoolers to Add to Your Collection!
Philippine Christmas Parol Craft